Recently, I have let the pictures tell the story of the ride, without much commentary. But, I'll take a minute during the Colts v Ravens game (which is just background noise and a reason to have a beer), to tell you about our recent uneventful trip to the mountains.
After last weeks ride at Franklin County State Forrest, Eric was determined to stay on the trail and and avoid getting lost (last weeks mis-hap could have been worse but worked out fine for all).
So after setting up camp we began the rally up the mountain, and Eric took off killing it! He kept going clear to the top, about 30 minutes past the turn we planned to take (although that plan was not well verbalized.) I tried to real him in, but his I-pod was shuffling through the hits. By the time I cought up, he was waiting at the gap.
After the chase, we (Me, Eric and Hank) made the call to continue on over the mountain to Avery Creek and meet up with Jeff and Brian back at camp, which left them waiting at the trail for far too long. Sorry, but I didn't know the trail they were heading into (we had no map), and I figured they would have gone on by the time we made it back.
We met back at camp, and found out that they waited for a while, yet continued on eventually having some bike trouble. So Brian, with a trashed rear wheel, offered a shuttle to the top of Bennet Gap. It was a fun run with a few casualties. Jeff's big crash on the devils staircase left him bruised for the rest of the weekend, and eventually would be the reason they bagged Dupont.
Sunday morning we broke down camp swiftly, and headed into town about the time the rain started. Taking our time in town, we eventually got on the way to the trail, when Jeff and Brian used the rain as a reason to call-it, and head back to Knoxville. Eric, Hank and myself kept on driving through the rain to Dupont.
We parked at Fawn Lake, starting right into the good stuff, with Reasonover Creek. The rain eased off, and the day was beautiful! We had a great ride, at a great pace, hitting all the high points.
Pisgah Forest
Bennet Gap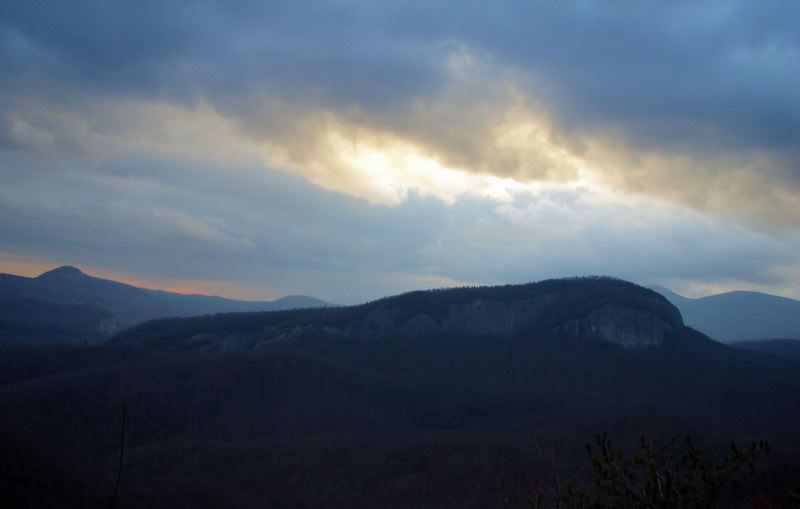 Jeff Murray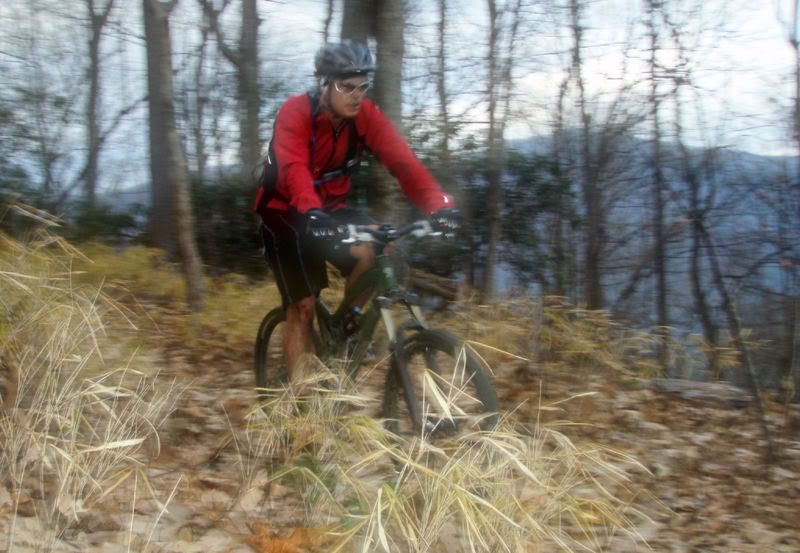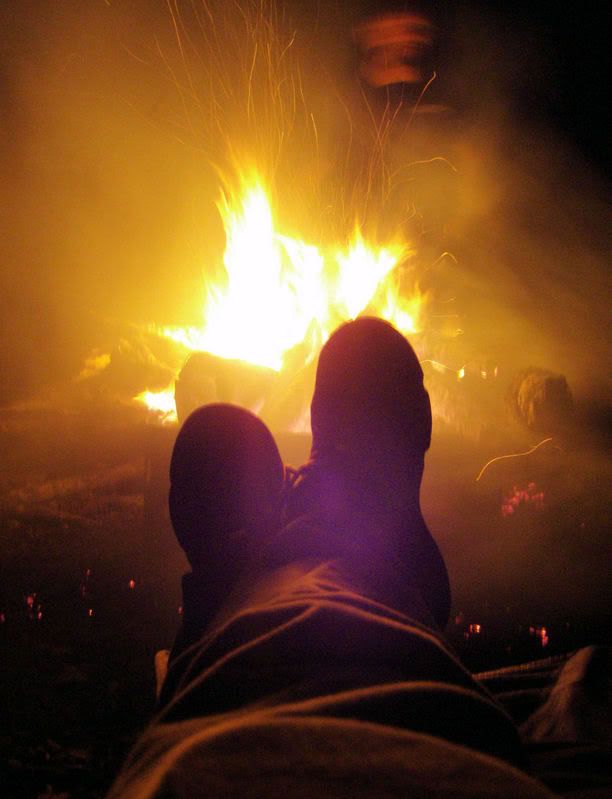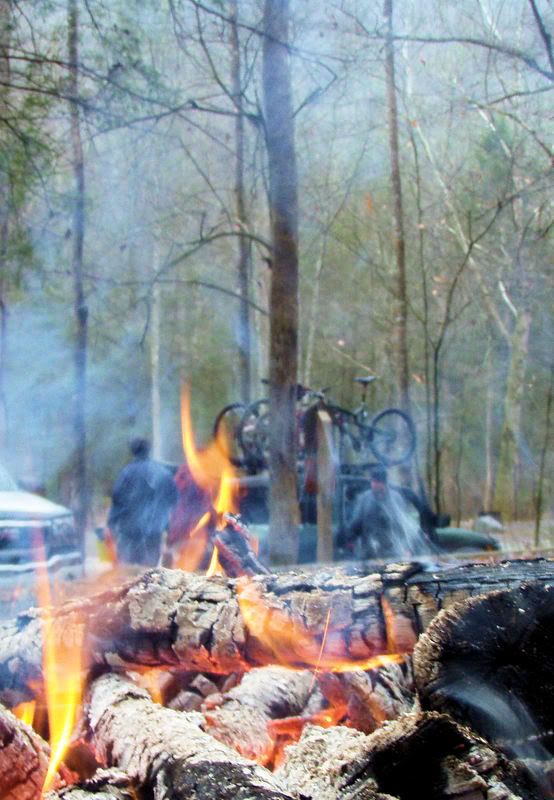 Dupont State Forest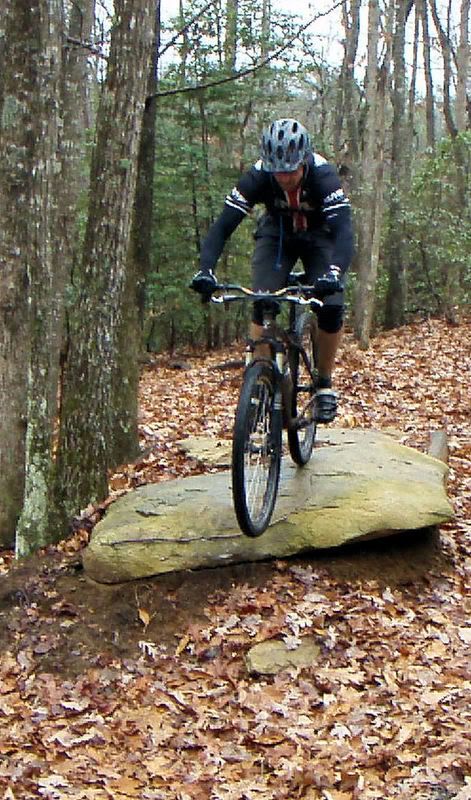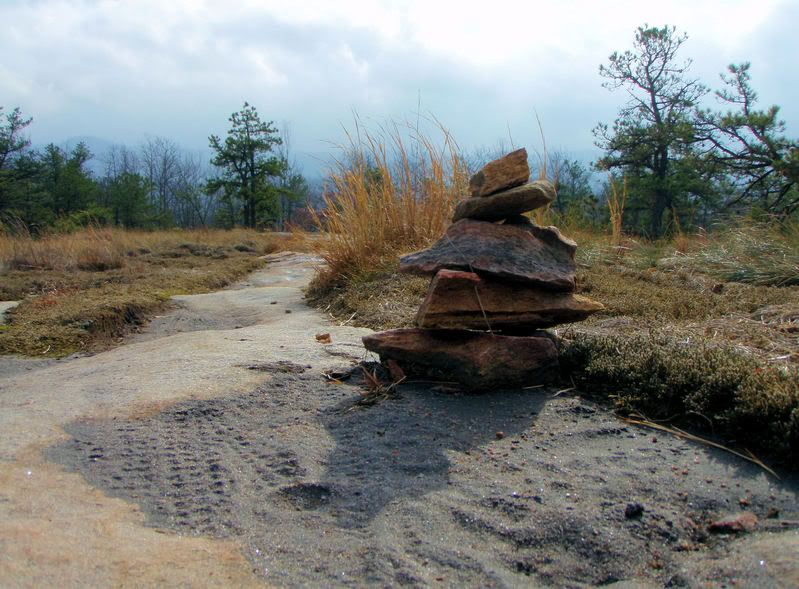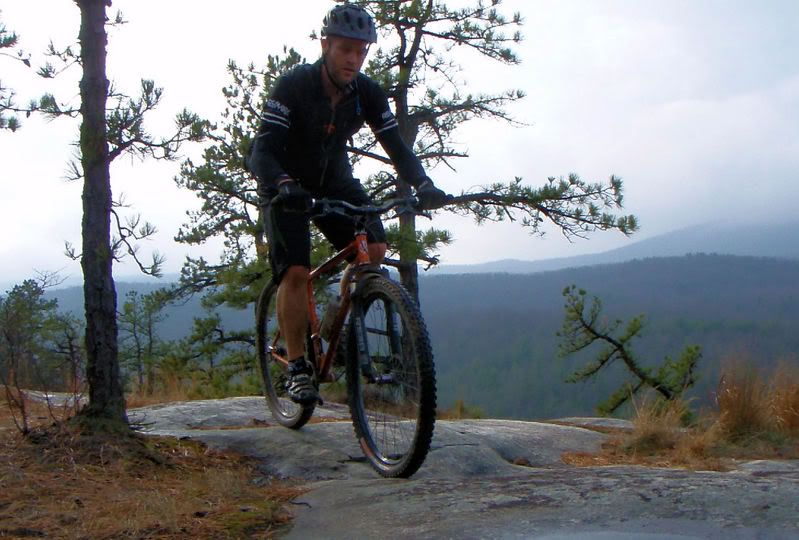 We had to change our route upon realizing Hank was not gonna cross the scary creek.