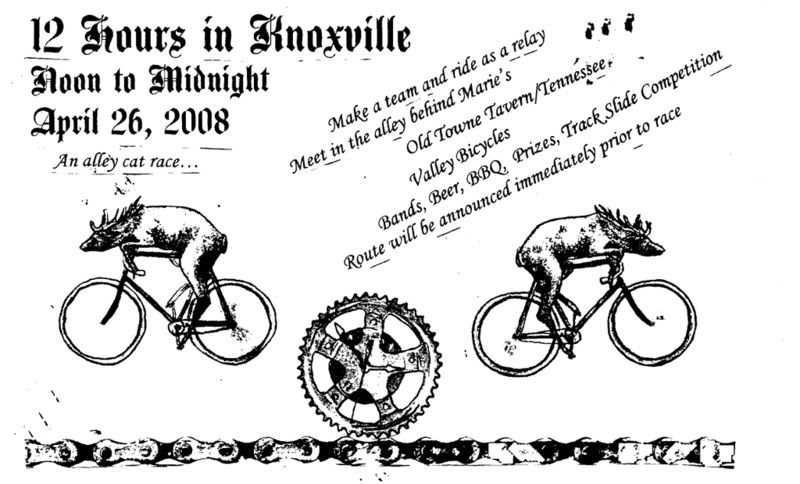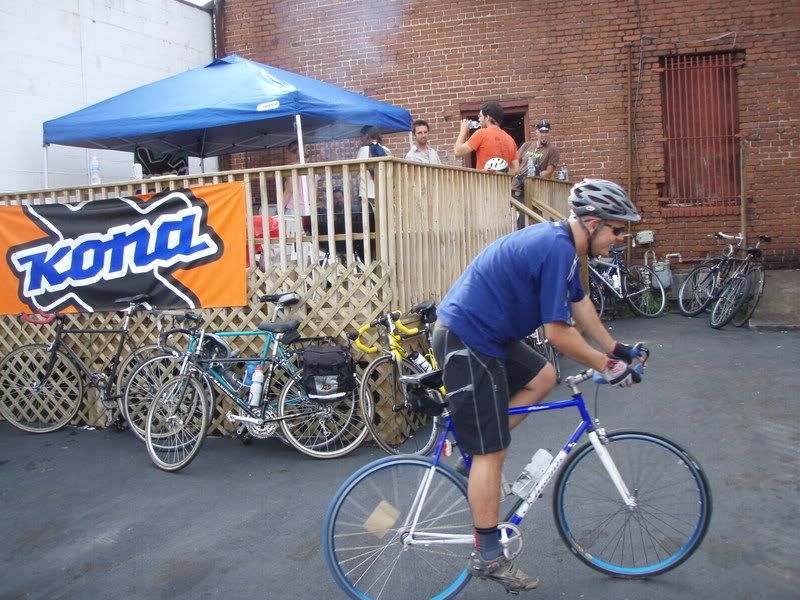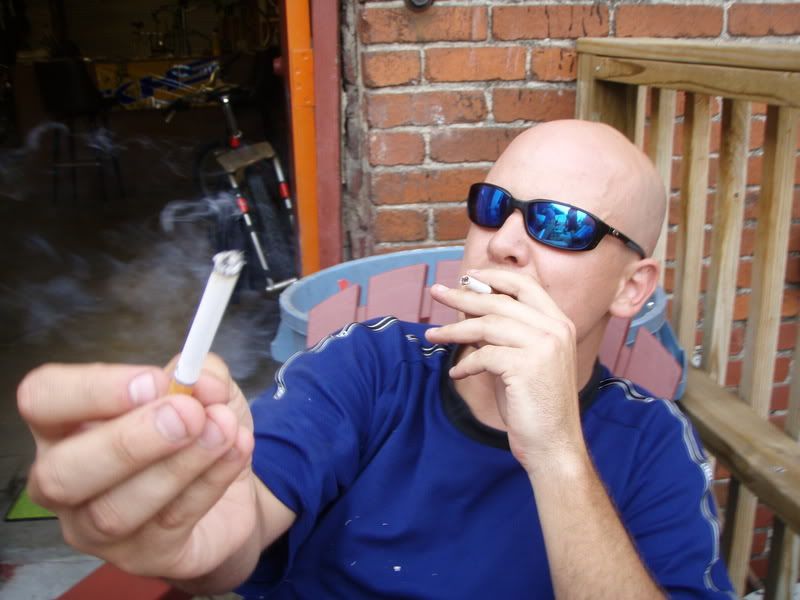 Harper's custom bike; Eric's.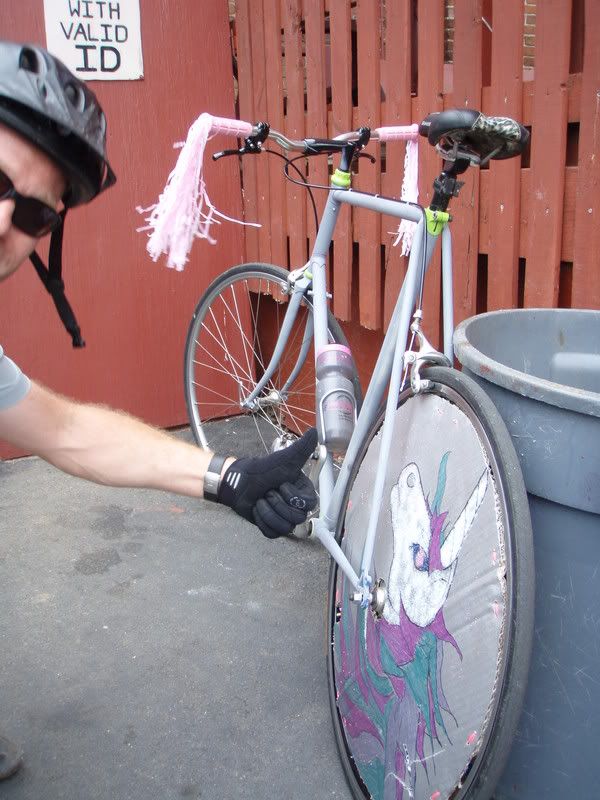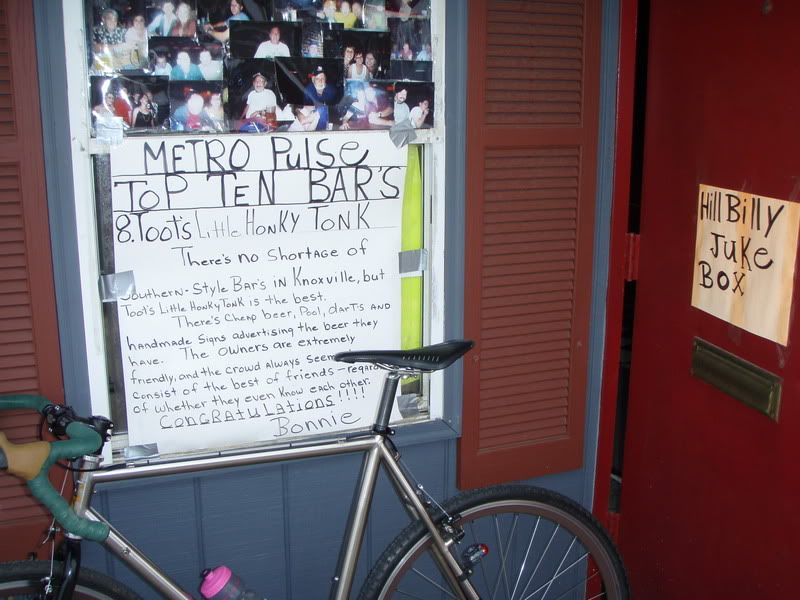 These shots were from one of my favorite laps. At this point in the race, we were doing group-team laps. So we stopped off at Toot's Little Hony Tonk for a few rounds. We bought a few songs on the juke box and a pack of smokes. We were just trying to blend in. It worked.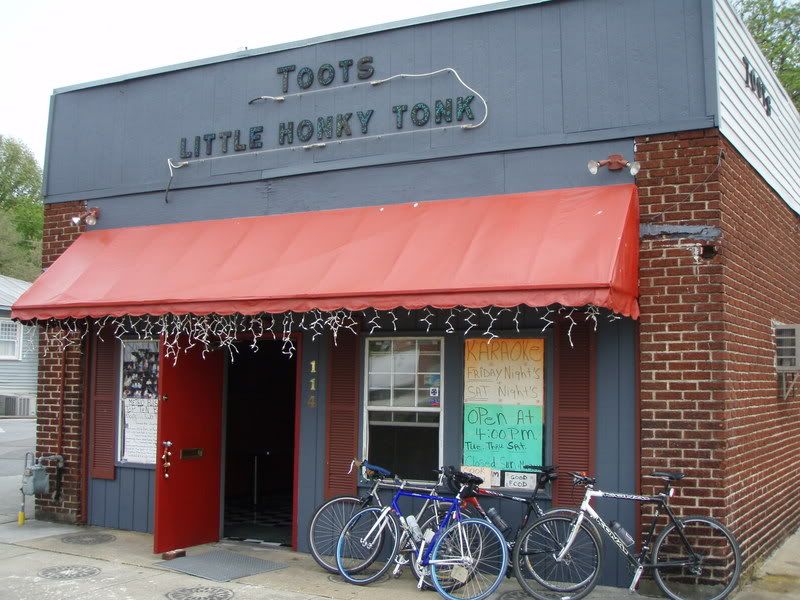 The immaculate consumption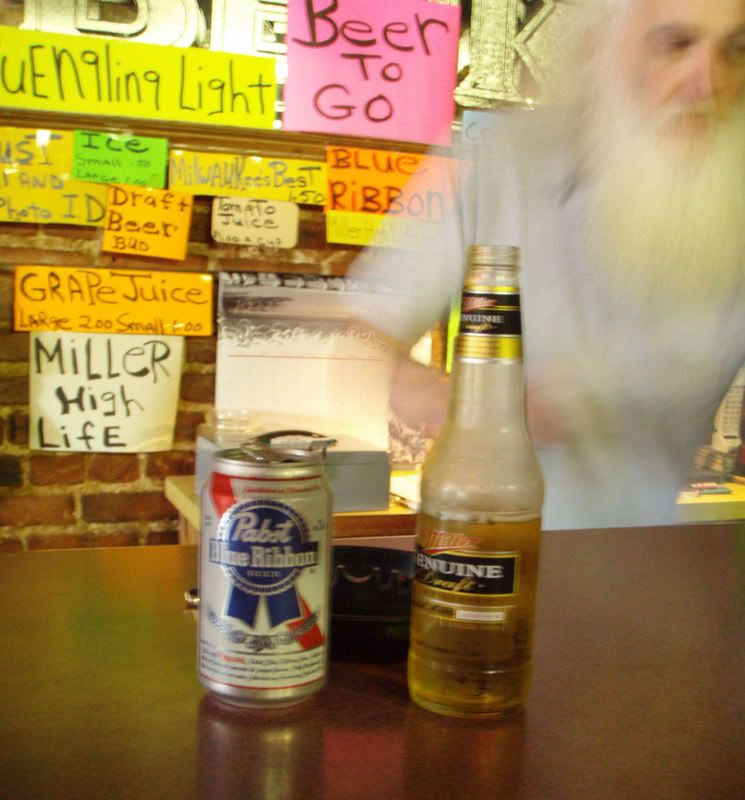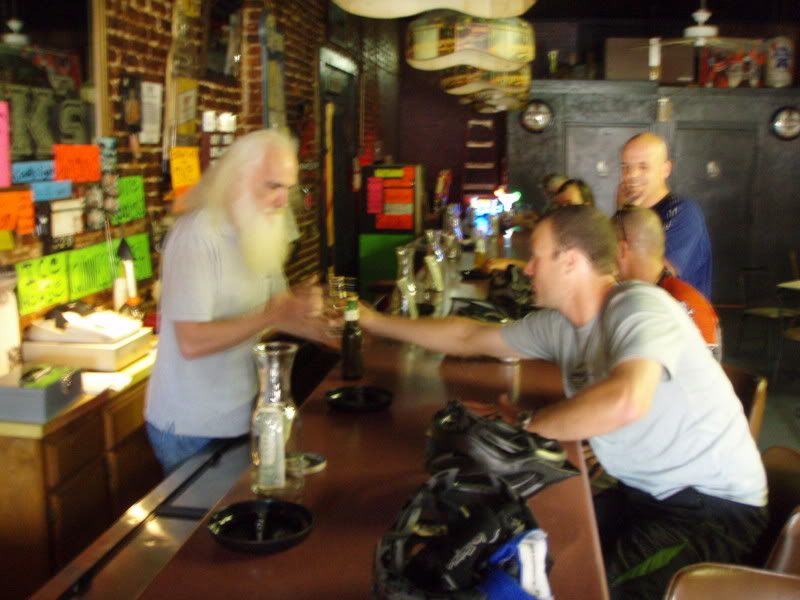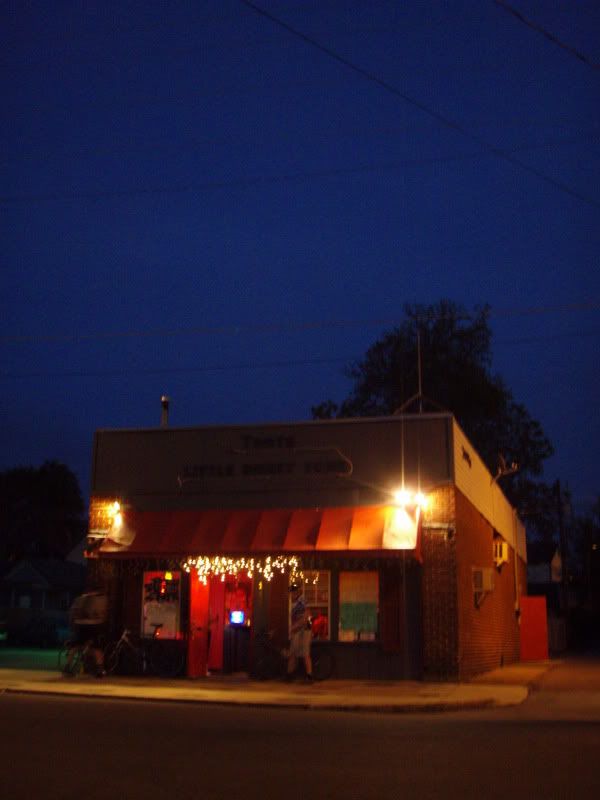 This shot was from a great lap with Jeff. The clouds had turned dark, and it started to rain, so we hung out at PM's with some of the locals. This guy was fumbling through his pockets for candy to give the baby that was sitting on the bar, which was apparently odd because this is the kind of place that is more of an "
adult day care.
"