Photos from a Saturday-morning-epic-road-ride; to the foot of the Smokies and back. 90 miles.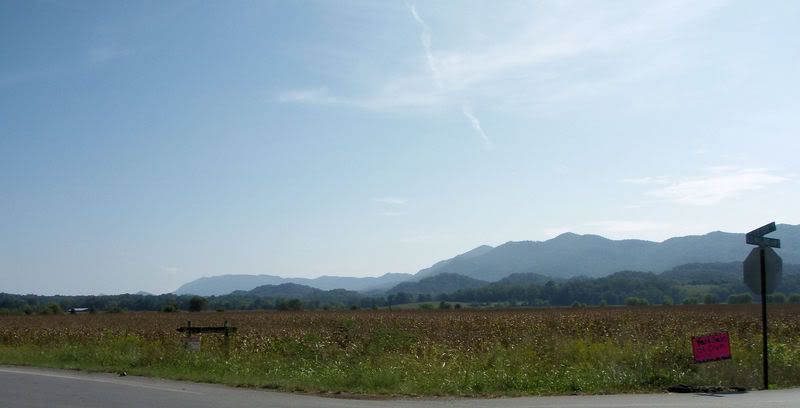 Hurricane Ike blew through the gulf, and gas prices sky rocketed. Eric and I were planning to head to North Carolina and ride Bent Creek trails in Pisgah; instead I will leave the car parked.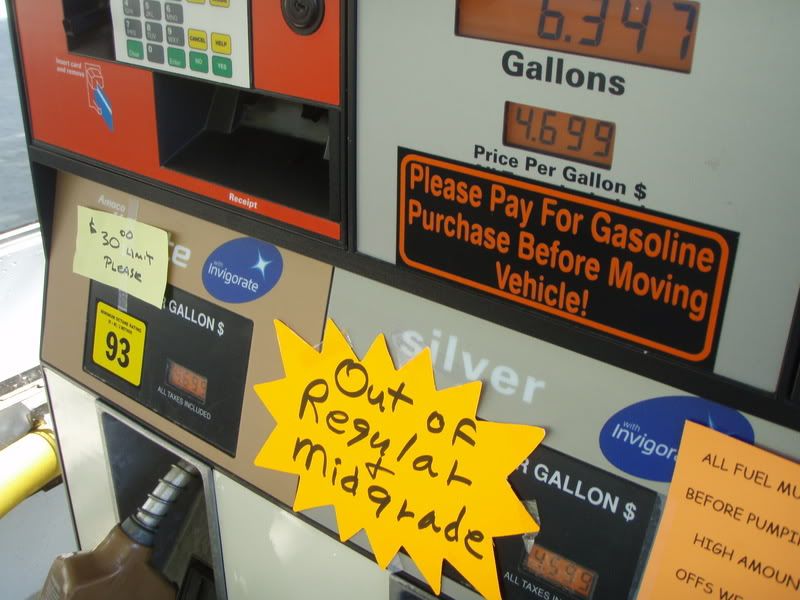 Rolling out in the morning dew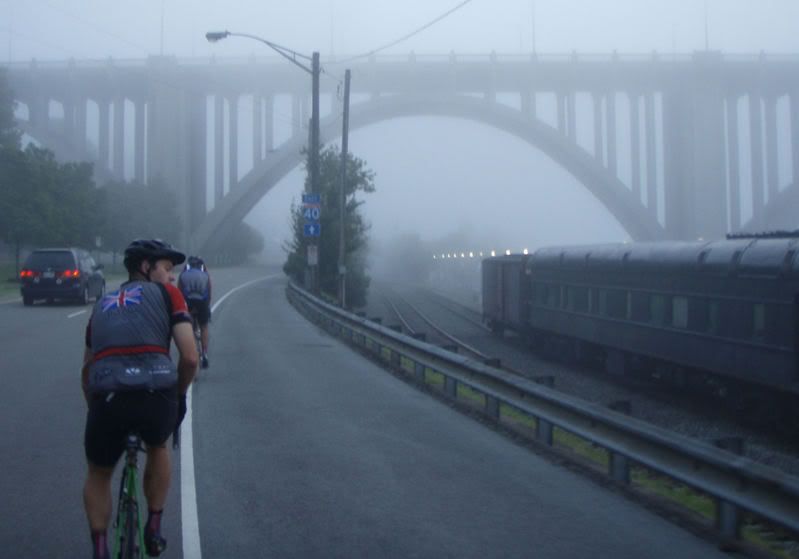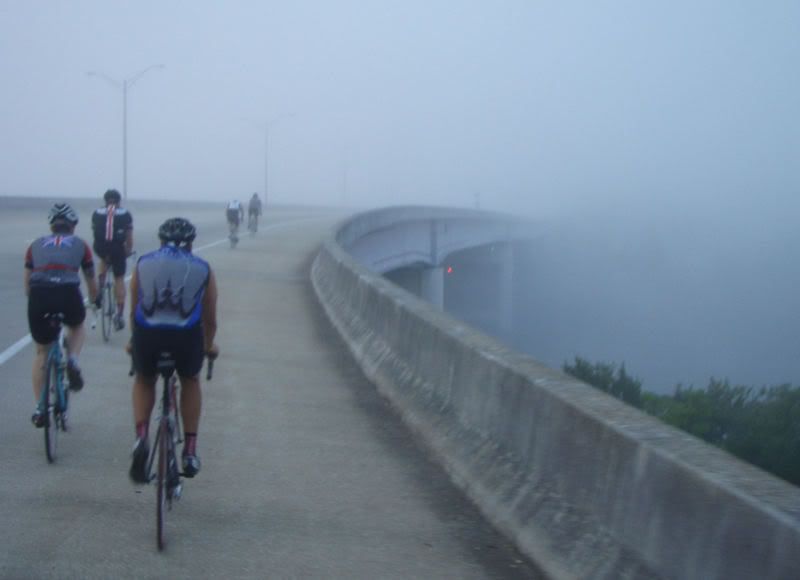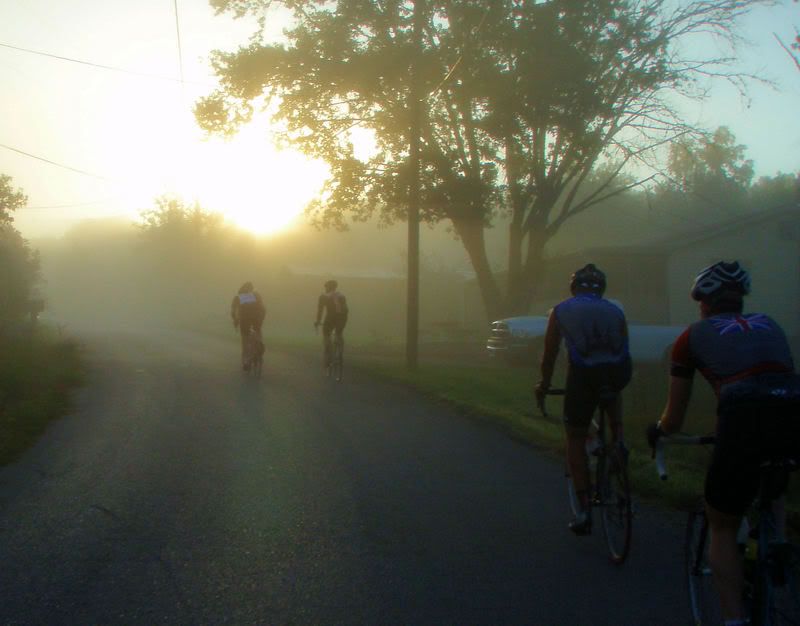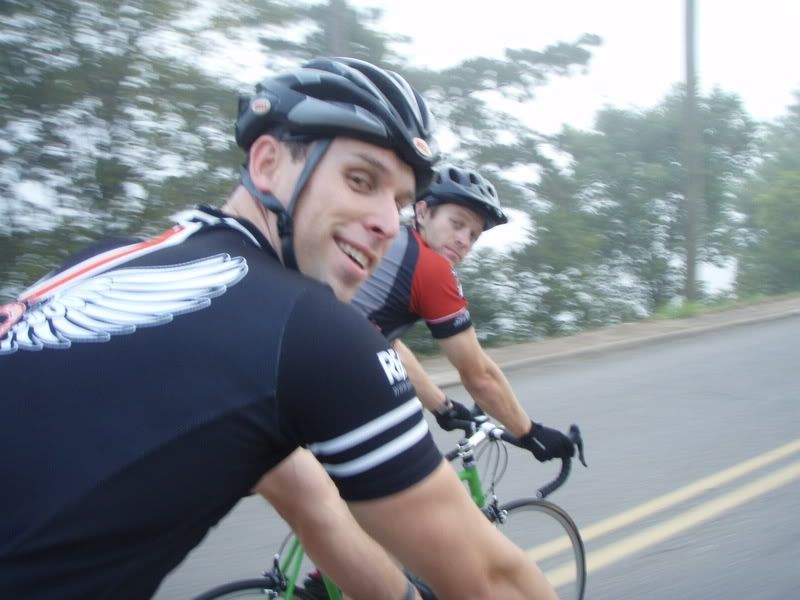 Porterfield Gap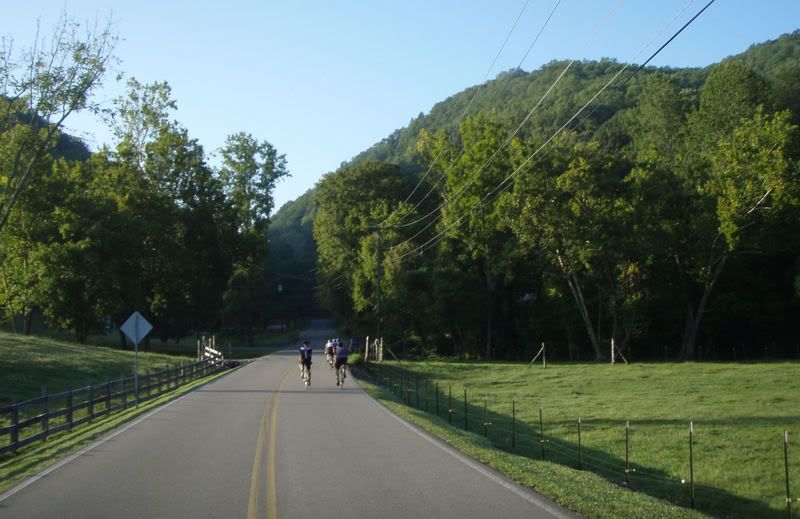 Walden Creek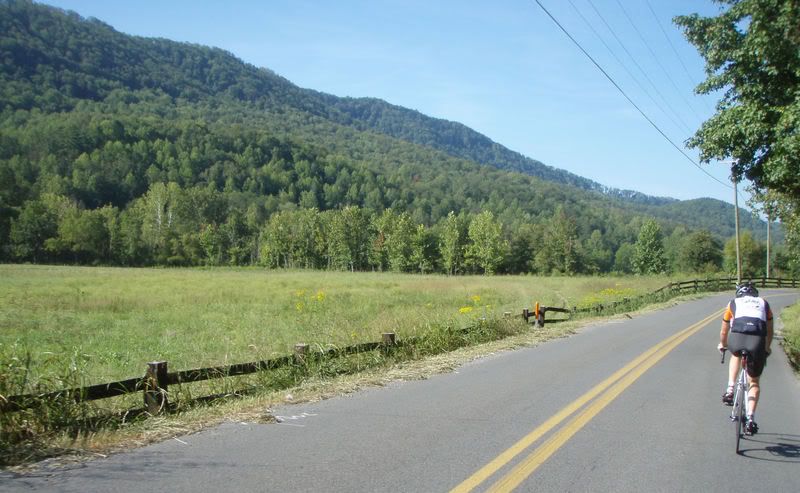 Finally, a candidate worth voting for!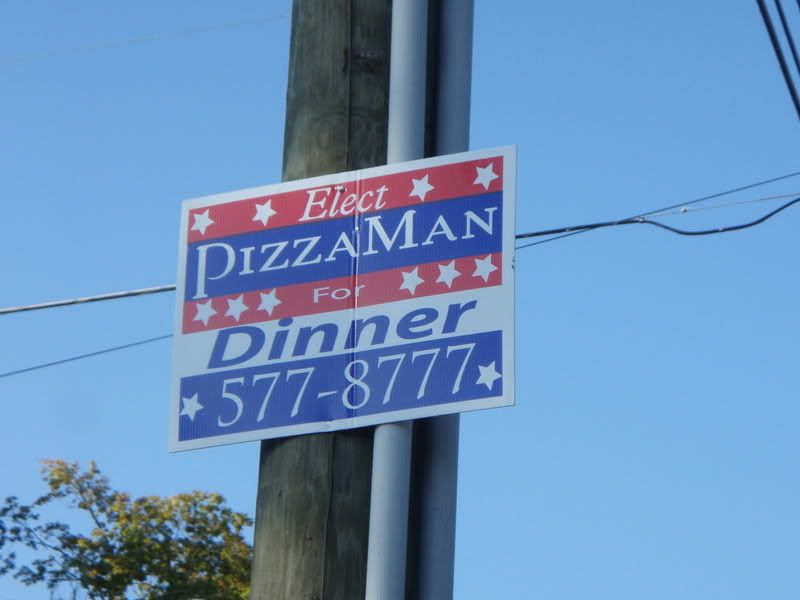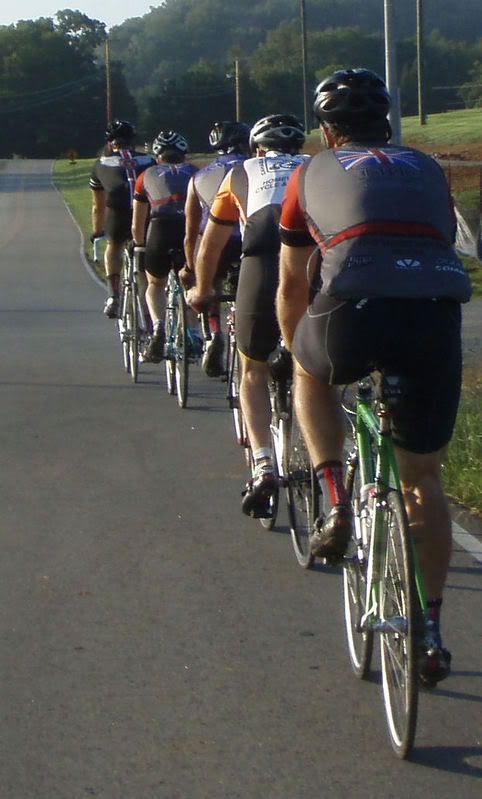 Panther Creek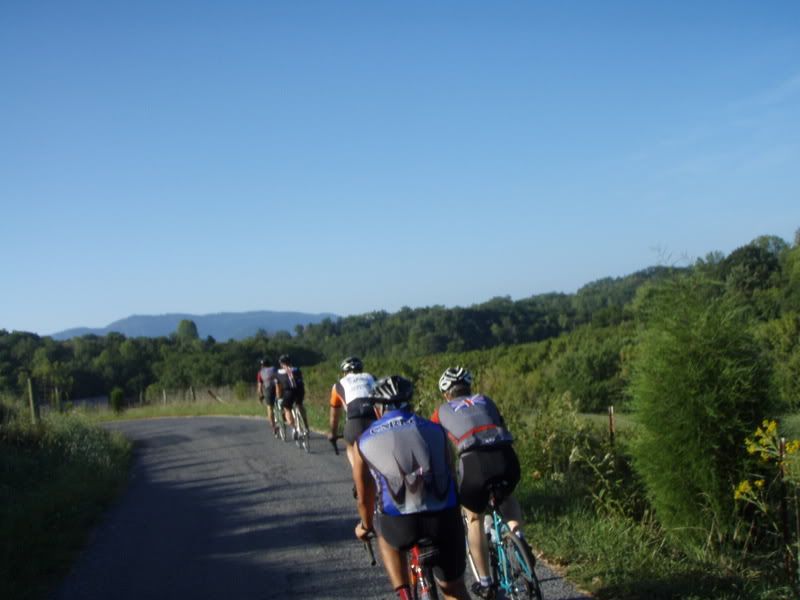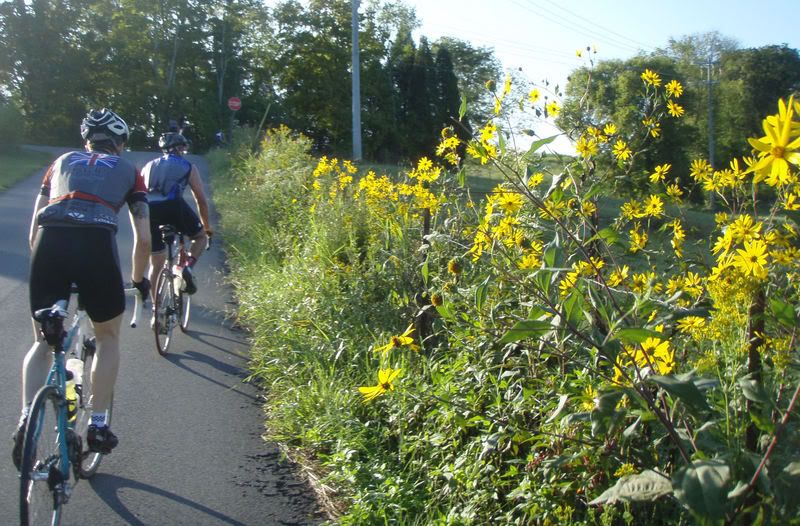 Miller's Cove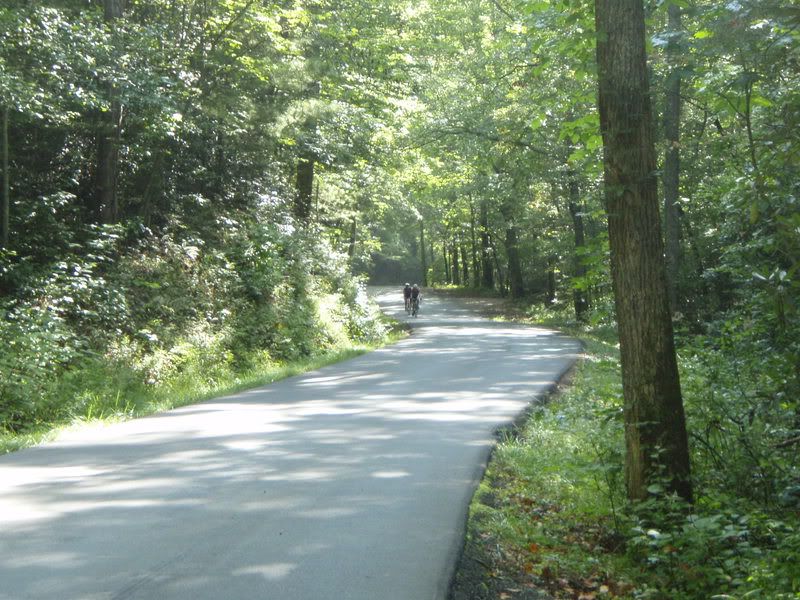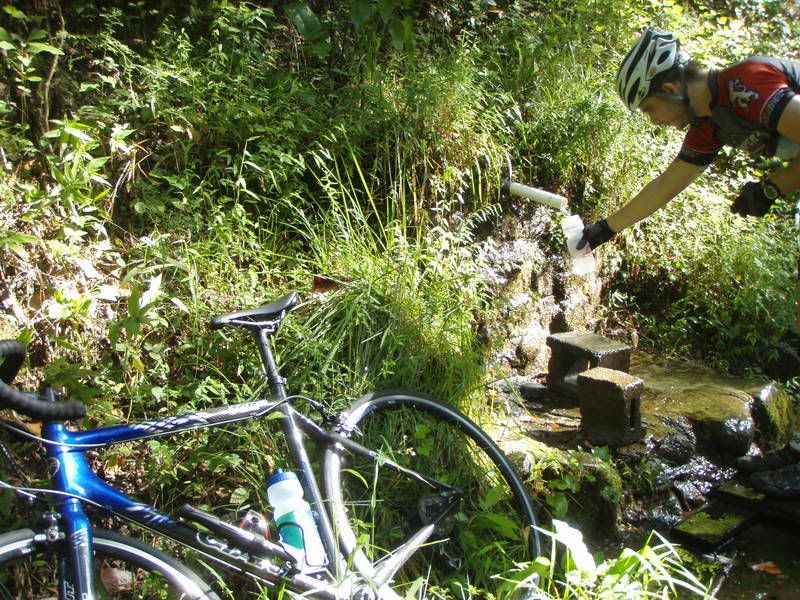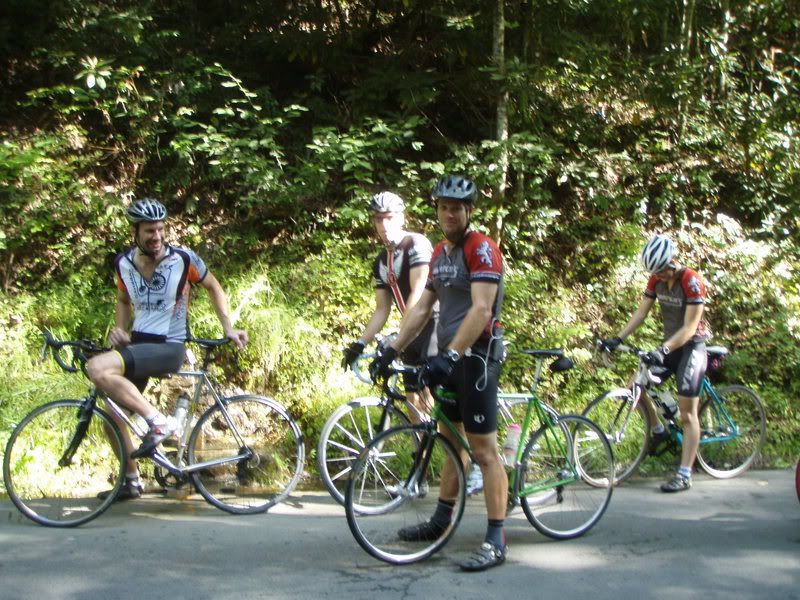 Nails Creek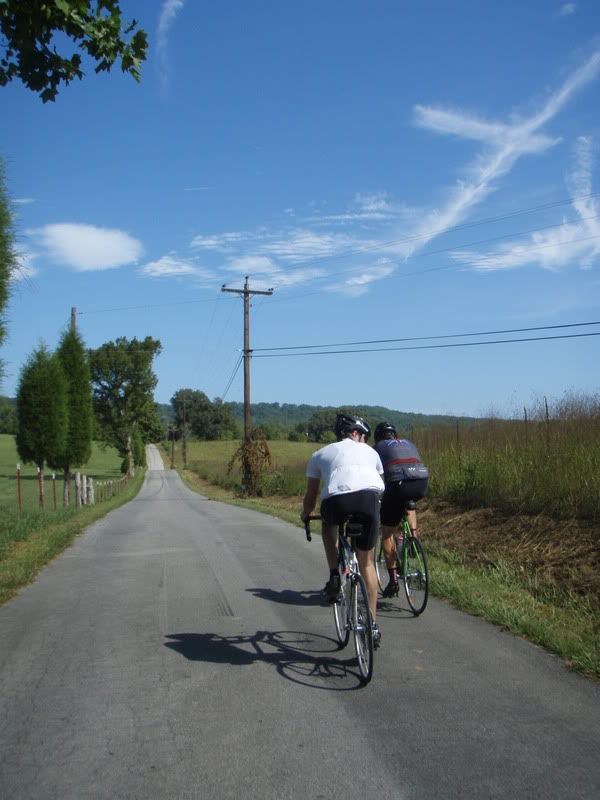 downtown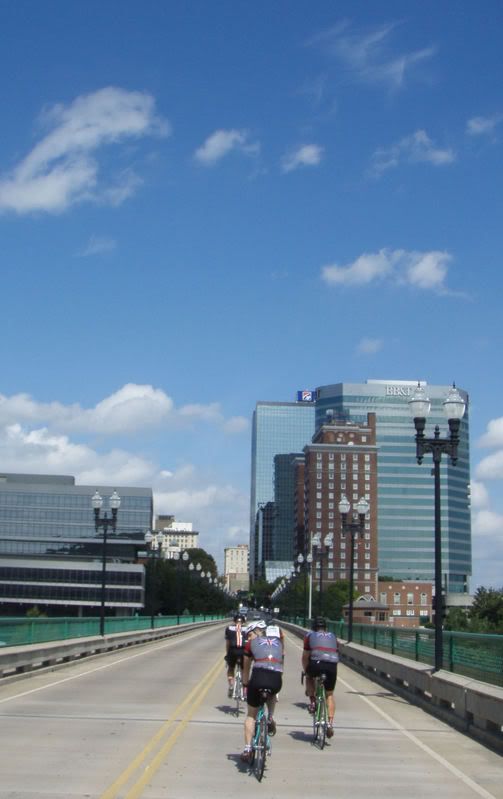 Game day traffic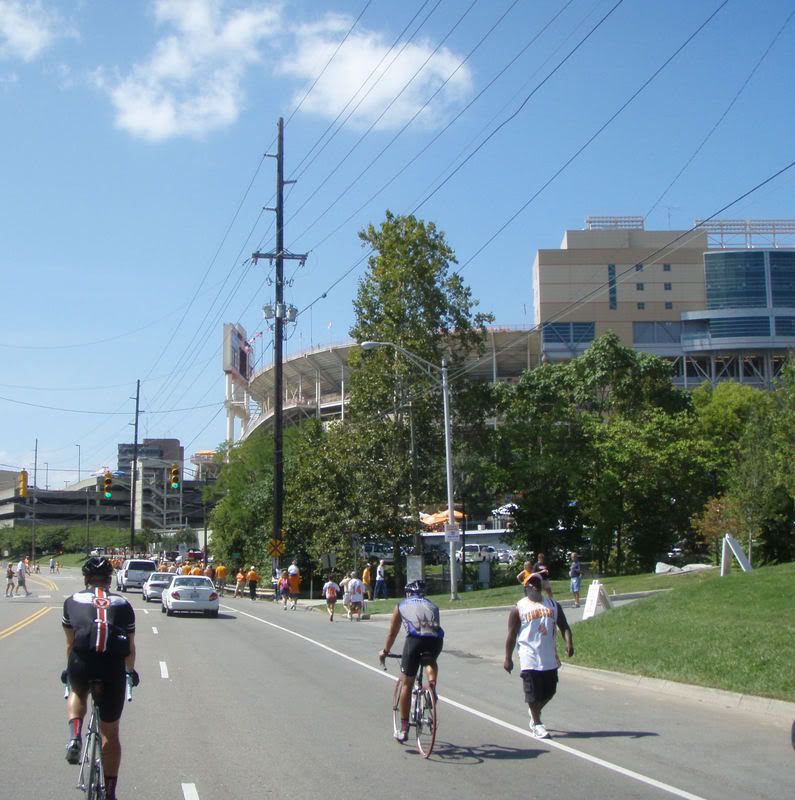 Eric, Drew, Jonathon, Jeremy, Mark and myself ran into some fellow mountain-bikers on road-bikes in Walland; Alex and Nathan. We rode back in a big group.
The longest mile, heading home: