16+ miles round trip:> Newfound Gap -> AT -> The Boulevard -> Cliff Tops -> Leconte Lodge -> Boulevard -> AT -> Smoky Mtn Brewery.
Eric and I hiked above the clouds, to Mt. LeConte. It looked like a snow-line in reverse. All the snow was below 4000' to 5000' feet.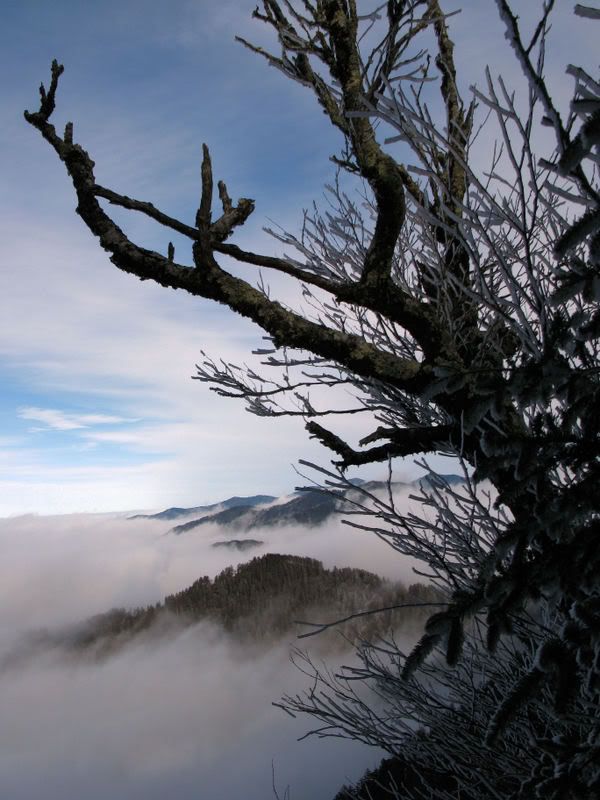 Cliff-tops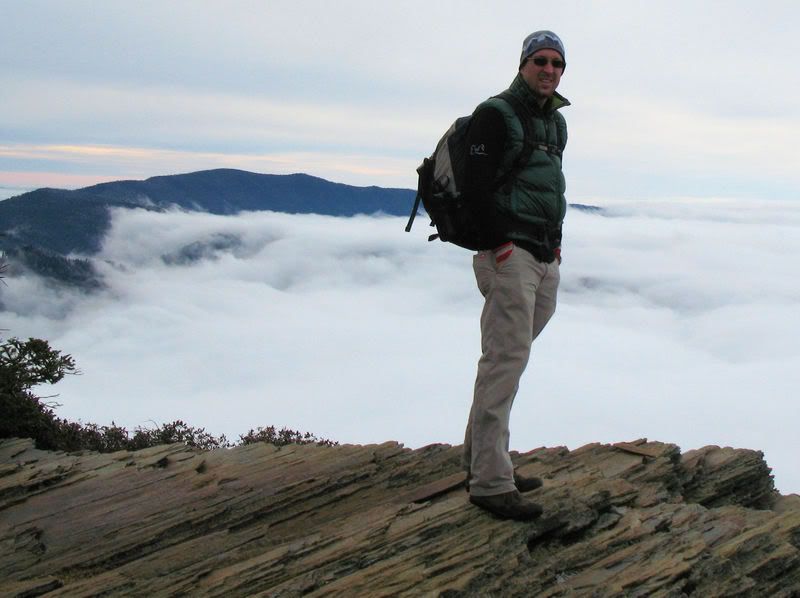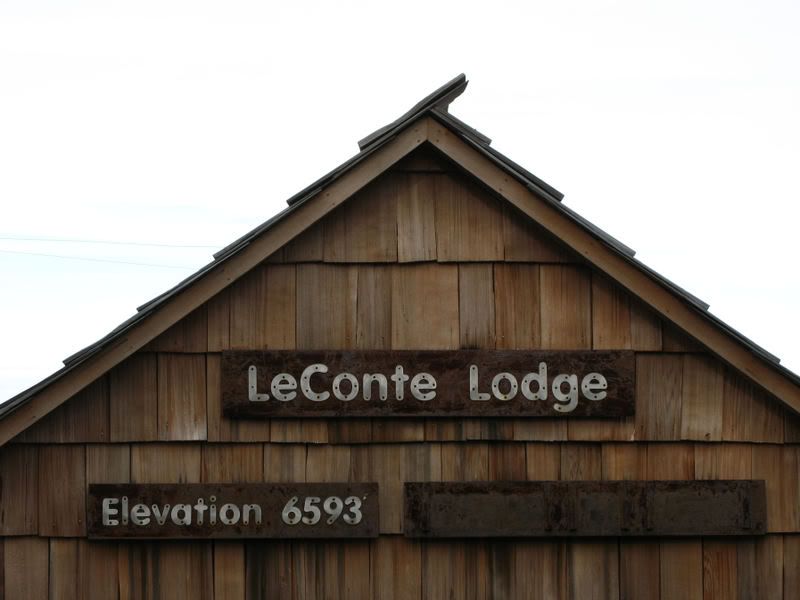 Mt. LeConte, as seen from the Boulevard trail.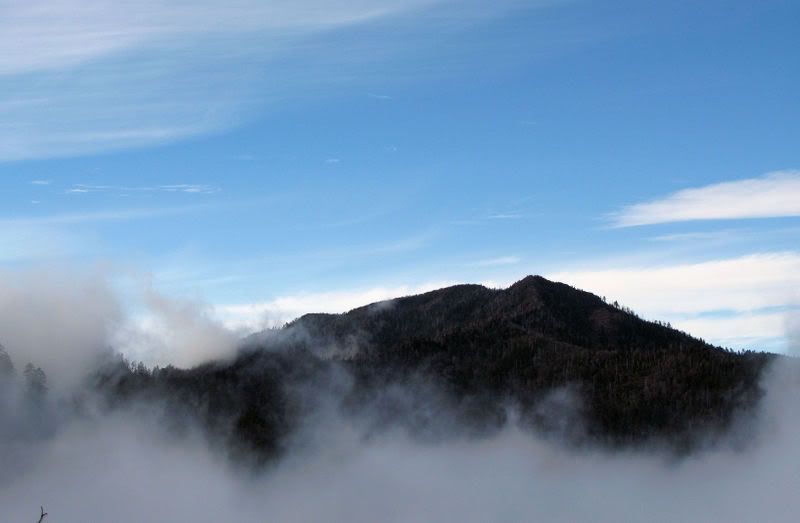 Newfound Gap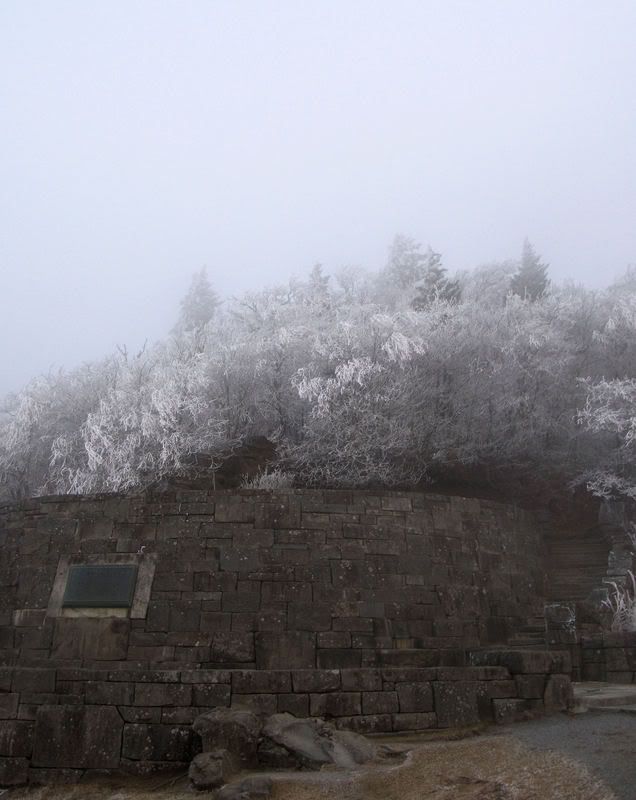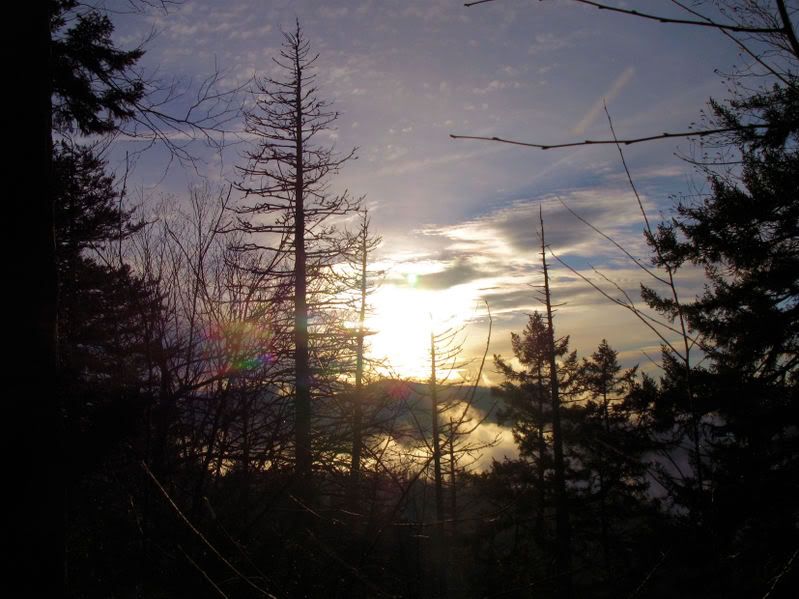 Clingmans Dome, the highest point in TN at 6,643, with LeConte being the third highest.