Car shopping can be both fun and frustrating. I looked at everything from a truck to a Subaru wagon. In the end I ended up back where I started, and I bought a used Element off www.craigslist.com. We drove down to Chattanooga Friday night to get it, and stayed for dinner at The Terminal Brewhouse. Erin loved it, and the Element too.
Saturday I did a long ride from town to the country and back.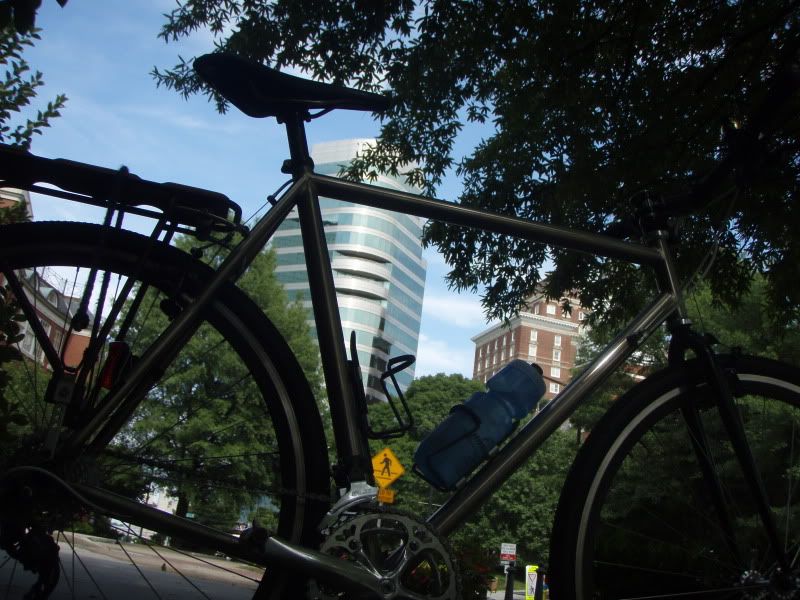 Sunday I headed to the Foothills for some punishment; from all the downhilling miles.
Route: River road-> closed portion of Foothills Parkway-> top-> back.
I chased a mountain goat all the way to the top, in disguise as Eric Nelson. I tried to feed him beer and slow him down, but he only rode faster. As the hot sun beat down and the climb wore on; I started dreaming about taco's and lost focus of my plan to slow him down. I hung on at my best pace, willing to explode.
Nice place to stop for a few sips of that good ol' Mountain Brew: