It rained like hell, no chance of riding the new bike. Eric and I took the dogs up to Walden Ridge and worked on the trail.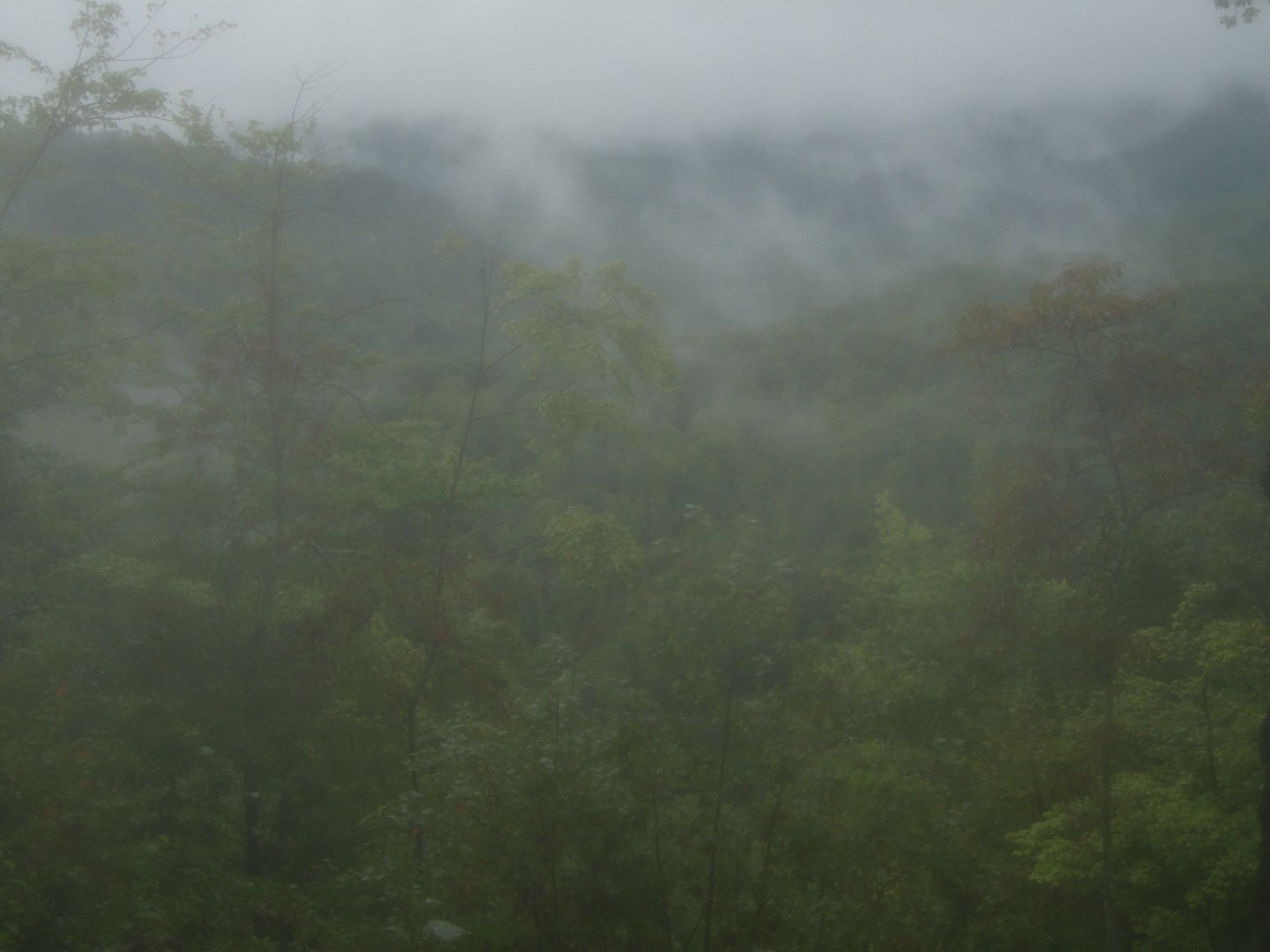 Walden Ridge trail marked blue.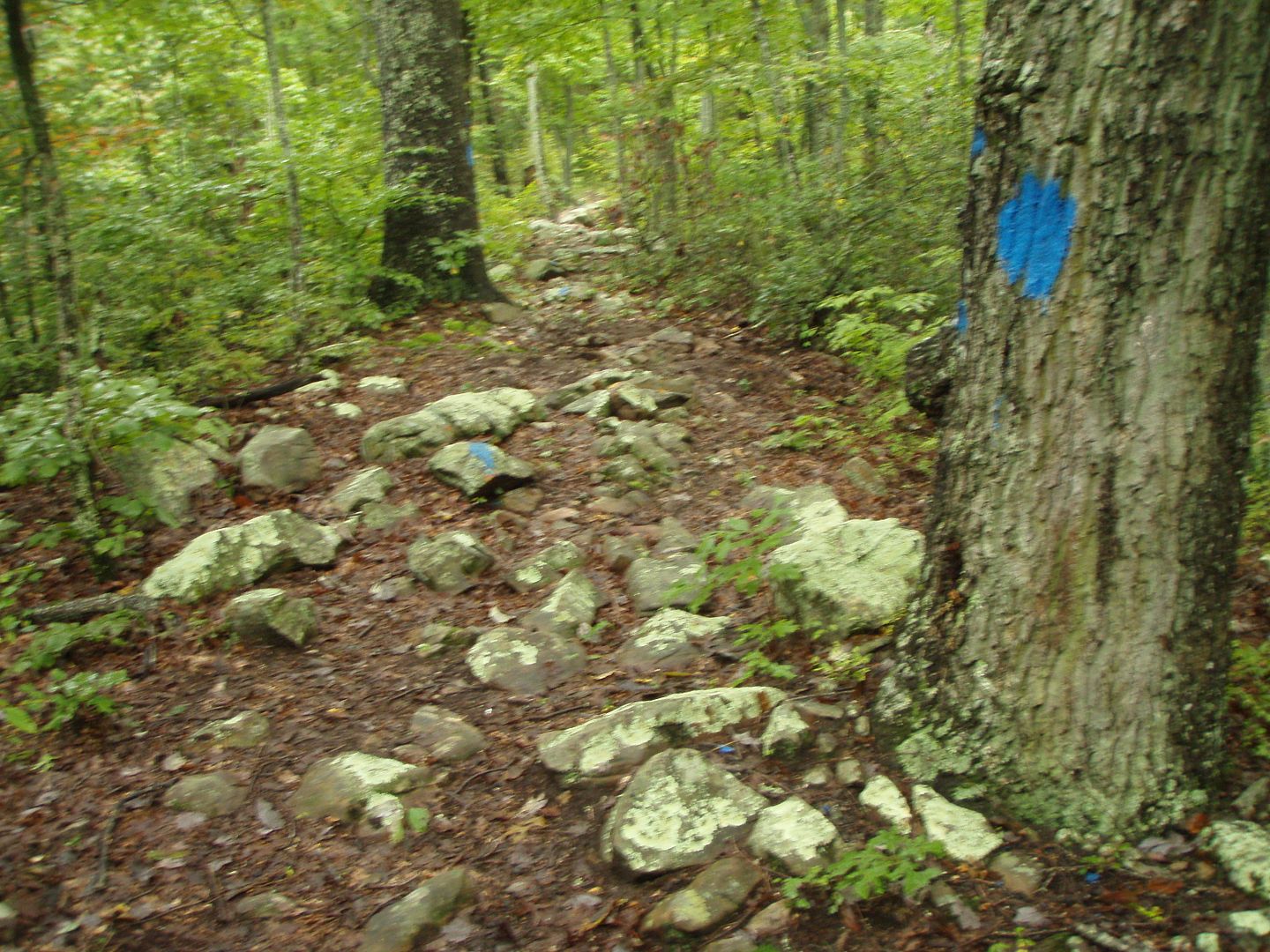 We filled in dirt behind this fallen tree.
This berm is in a corner with a 90-degree turn. It needs a little work stil, but we got as far as we could today. The mud got too thick.