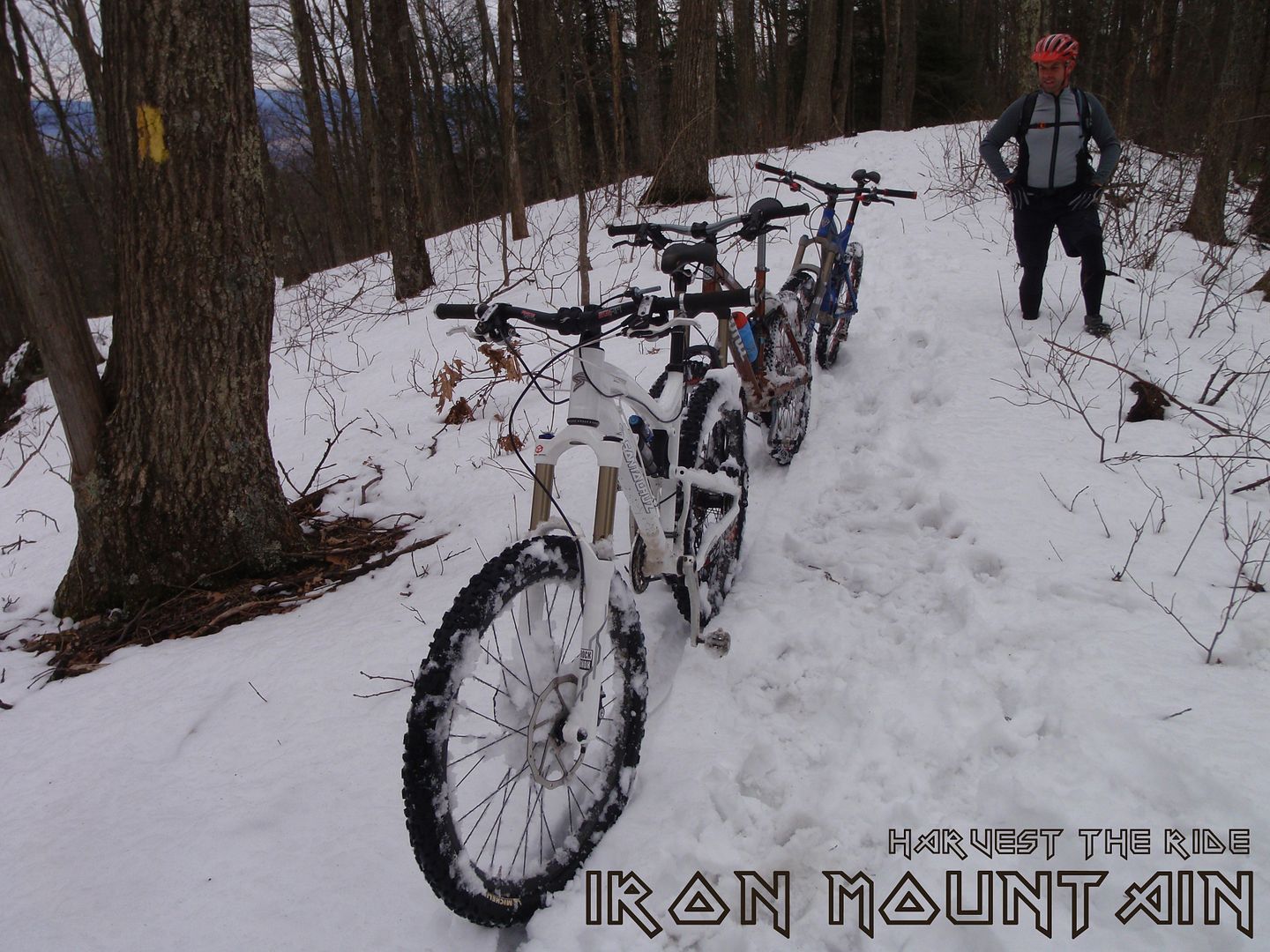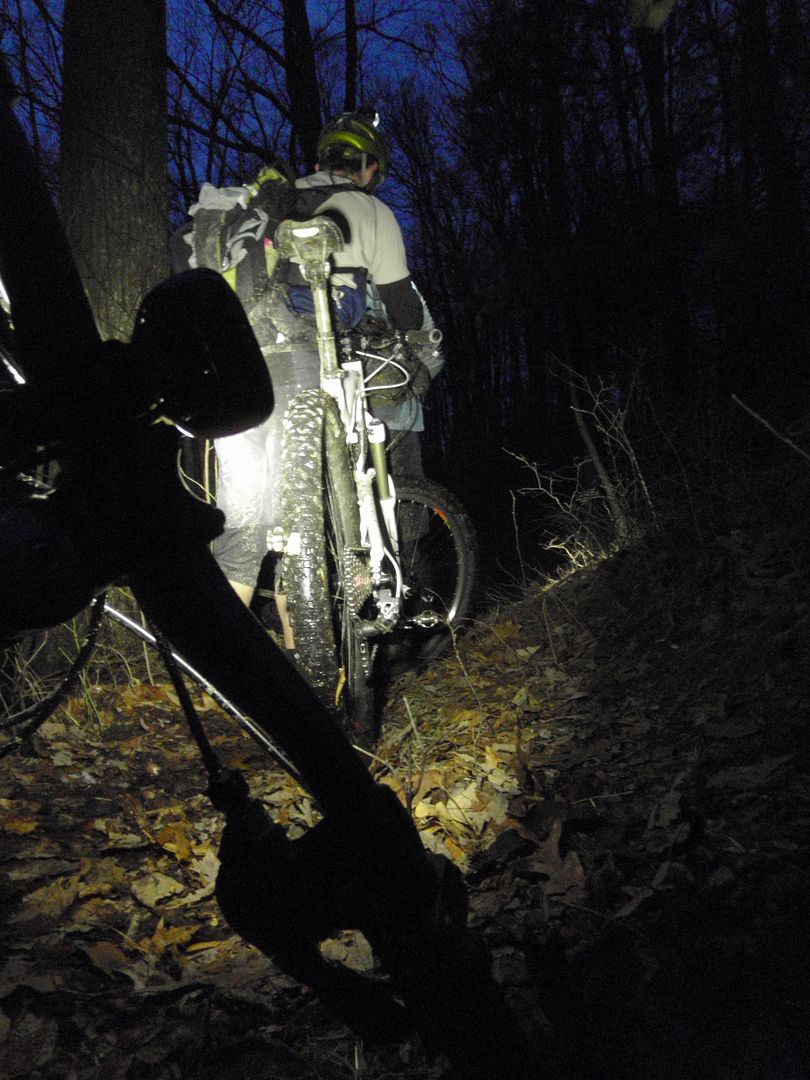 The Iron Mountain trail has been on my radar for a while now. Erin was going out of town, which left the window open for long rides, regardless of the weather. The weather looked good for Saturday, but Sunday would be a wash. So Jay, Jon and myself were on board for a trip to Damascus, VA.
We got a late start and pulled into town just after 1:00. We stopped by one of the many bike shops in the small town of Damascus, and arranged a shuttle. We were headed for Bear Tree campgrounds, but the road was to snowy to make it up there, so we went further on up the mountain to Skulls Gap. Once on the trail, we didn't ride for 5 minutes before the snow was too deep to ride.
We struggled, pushed and hiked; carrying bikes for several miles, making slow time. I felt bad for getting everyone out here in snow too deep to ride. We were having fun, but it seemed we had made a bad decision. We covered 7 miles in 3 hours and had come to a point where we needed to make a decision. We could head south off the ridge to the road and ride back on the road or commit by turning north off the ridge. But at this point it was 5:00 and would be dark soon. We all had lights, and after a heated debate we continued on to Feathercamp Ridge. Turning away from the bail-out option was seemed foolish. The snow was too deep and we kept wrecking on the downhills because the front wheel would slide out in the thick snow.
My feet were frozen from pushing through the cold wet white stuff, and I could not feel anything from the ankle down. At the point when the balance started to shift from kinda fun to just not fun at all, I heard some yelling up ahead. I pushed on and came upon dry trail on a contour along the south facing ridge. We started into an 8 mile descent back to Damascus. Along the way we put our lights on. All the suffering of the previous miles were washed away and gravity rolled us fast back to town.
I woke up this morning expecting rain and tired from getting back late. I siezed the moment, and loaded up and headed to Norris. Me and the dog road for 3 hours in the pouring rain. The woods felt sureal today. I had hoped to ride before the rain moved in, but I figured I'd "keep going since I'm here."