Skiing in the southeast is limited to a short window of opportunity. I felt the breeze and blew on down the road.
With a long a way to go and a short time to get there
, me and my brother
busted out of Knoxville
, heading to
Catalooche
. We stopped at the Hartford exit in Tennessee, just a few miles west of the NC border. I was wearing my
PMBAR
shirt, and the lady at the gas station asked me about it. After talking about mountain bikes for a minute, they showed us where some trails are around there. I hope to go back soon to check them out.
But with snow on the ground, the mission stayed its course; to the higher elevations of Catalooche. Its true that skiing in the Southeast is sub-par too Western and Northern states resorts, however, I had as much fun as I can imagine. For a Friday night in the mountains with: music, good beer, and a lift ride to the top of a mountain followed by a blazing run down; "life doesn't get much better than that!"
Sunrise over the mountains calling my name.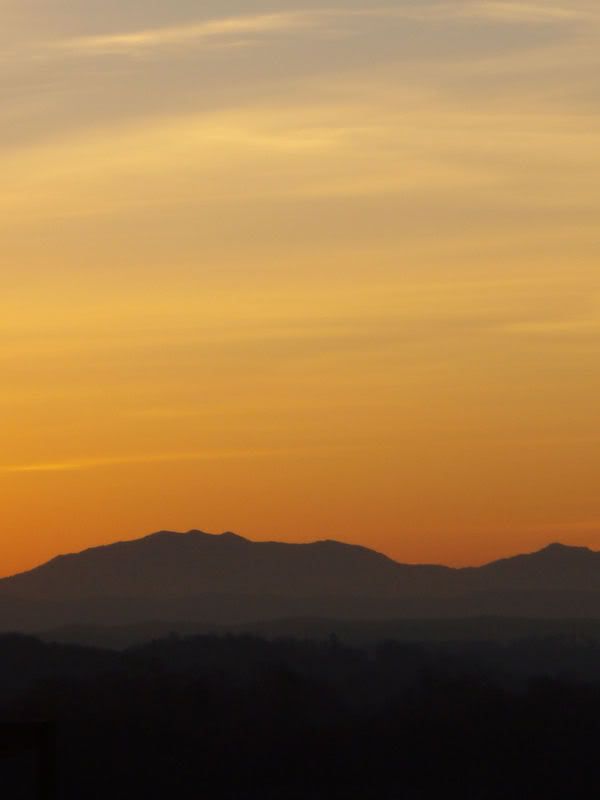 Dusk in North Carolina over Maggie Valley.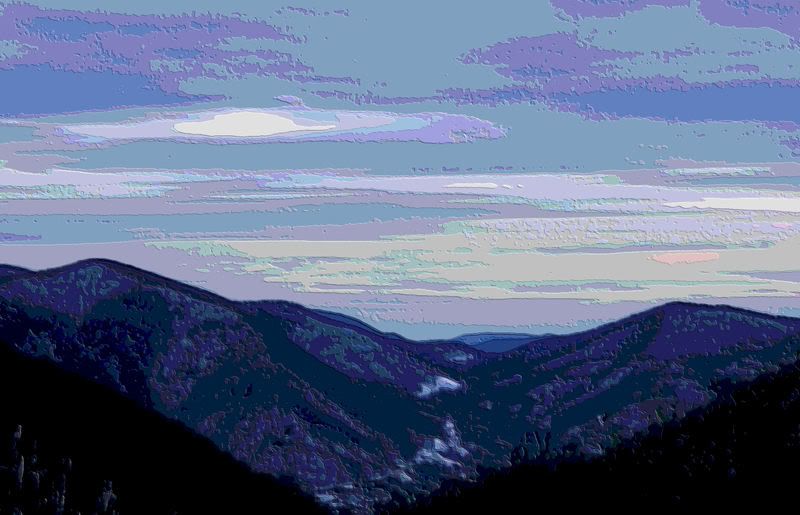 Catalooche bar; bluegrass band singing "High on the Mountain."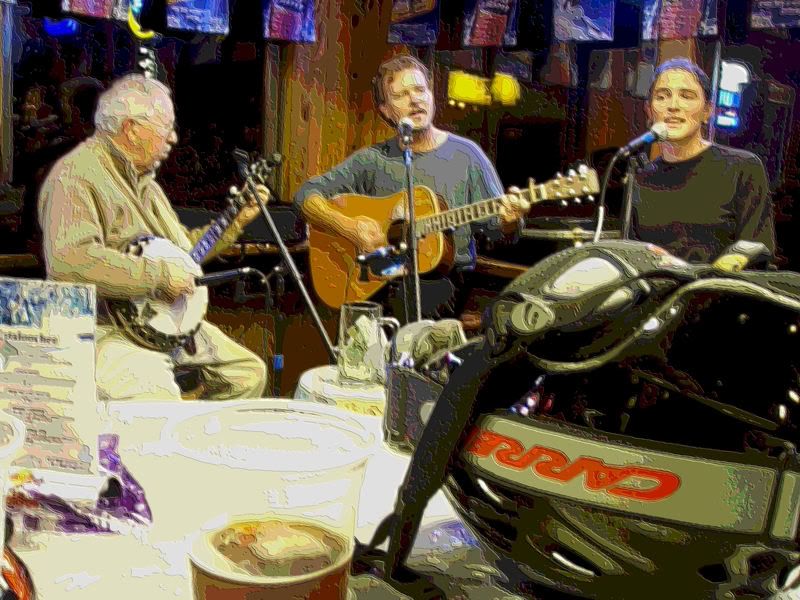 The easy way up.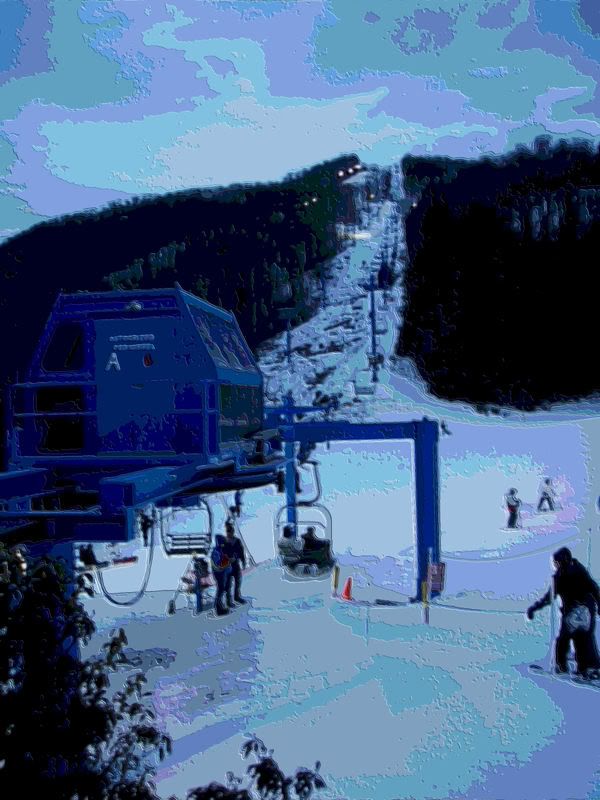 Night Ski. Time for livin'