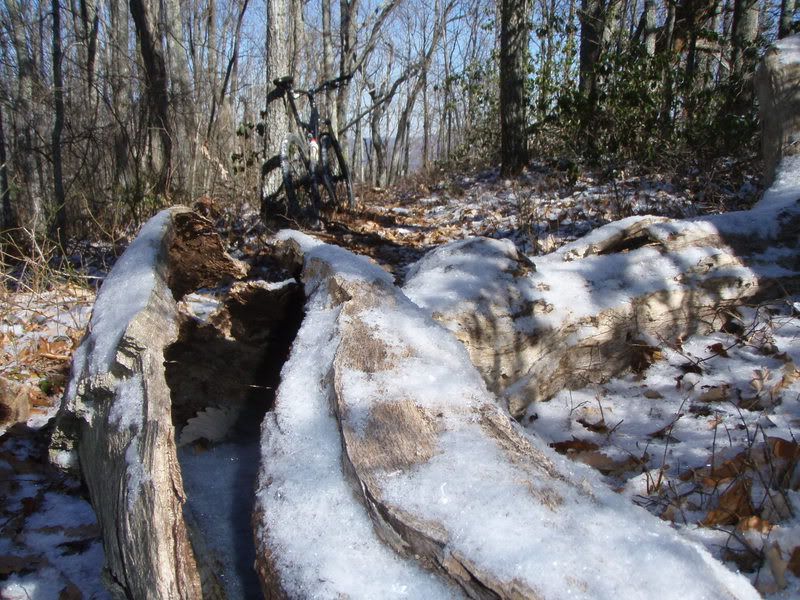 With a baby on the way, I'll turn my focus to a closer mountain range than Pisgah. Just south of the Smoky Mountains, in Cherokee National Forrest, logging roads and trails traverse
Unicoi Mountains
. There are several
balds
in this area and big elevation changes. Nearly perfect for
PMBAR
training except for a few potential hazards; such as rednecks with guns and a strong dislike for strangers on bicycles. With that in mind, I'll travel in packs, like the dog that I am. So if you want to go explore this region, just an hour south of Knoxville, lets go! Last weekends adventure was inspiring.
In nearly related news, I have been hard at work brewing a few batches of beer lately. Much thanks to my brother for giving me a hand! We have 15 gallons aging in my basement. In a few weeks, post-ride refreshments are gonna get a little fresher!
Winter weather has moved in, and it looks like it's here for the short-run. With snow blowing at the local ski-mountains, I'm looking forward to a few blazing runs down the mountain to prep myself for the big one! Me and Eric are heading out to Colorado for a few days, in February, to play in Gods great party favors: "deep snow and big mountains."
Erin is starting to show; and we are going to know if we are having a boy or a girl in just four weeks!