With the storm closing in, Brian, Jeff and myself took our time getting on the bikes. Meeting in the Blount county town of Louisville (pronounced Lewis-vulle, as opposed to my former stomping ground lü-i-ˌvil.) Starting from Louisville point the weather was perfect, but we knew we would likely get wet before we made it back here.
It didn't take long for Jeff to get lost by making a wrong turn. We couldn't find him, so we continued on the loop with the rain starting and bit of lightning blasting in the distance. The deluge began beating down on the slick roads, making it painful to ride faster than 20 miles per hour. Although cold and wet, and basically uncomfortable, it was actually a very enjoyable ride.
leaving the point on dry ground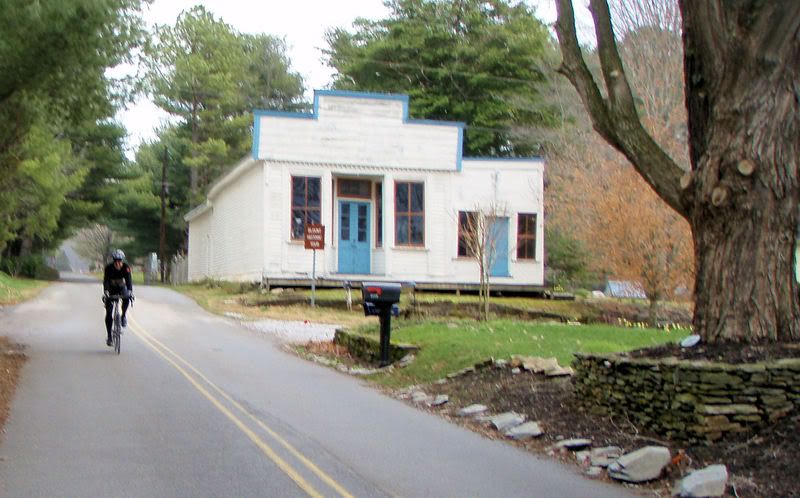 too much reflection on the road makes it difficult to see, but the rain in the eyes was just painful. pretty much an awesome ride.
we found Jeff back at the car running line-sprints to cross-train for PMBAR. He's really taking it seriously. But his teammate was not impressed with his navigational skills today.