Nashville skyline:
Ride your bike to ride your bike: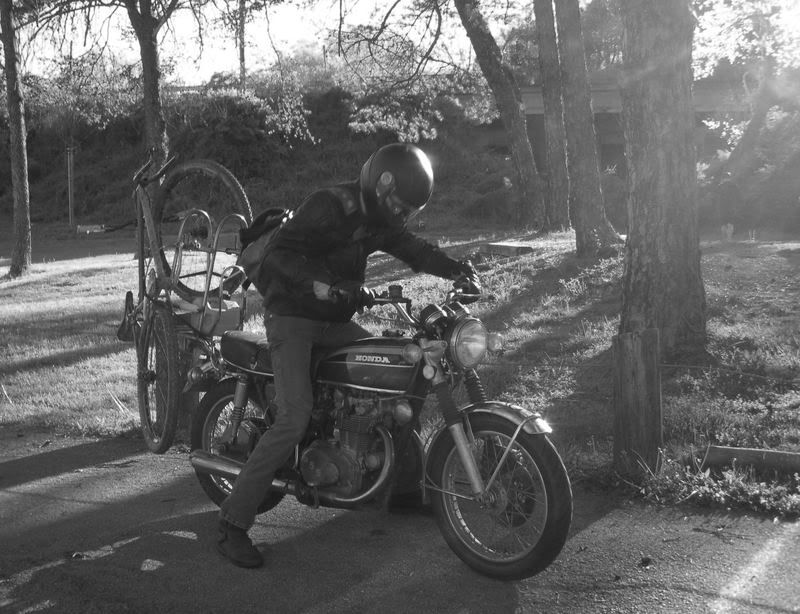 Rising cost in a tough economy are making more people tuff. I run errands via bike every chance I get. It turns the mundane into an adventure. Friday evening, I rode all over town looking for a copy of
Breaking Away
. Something inspired me to want to see that movie again. Anyways, I got home with eggs, coffee and beer; and even had time to take a break on the greenway. I sat by a creek, enjoying the day with a brew.
I never found the movie I was looking for, so I ordered it online.
I don't know who this commuter is, but he was killing it on the trike.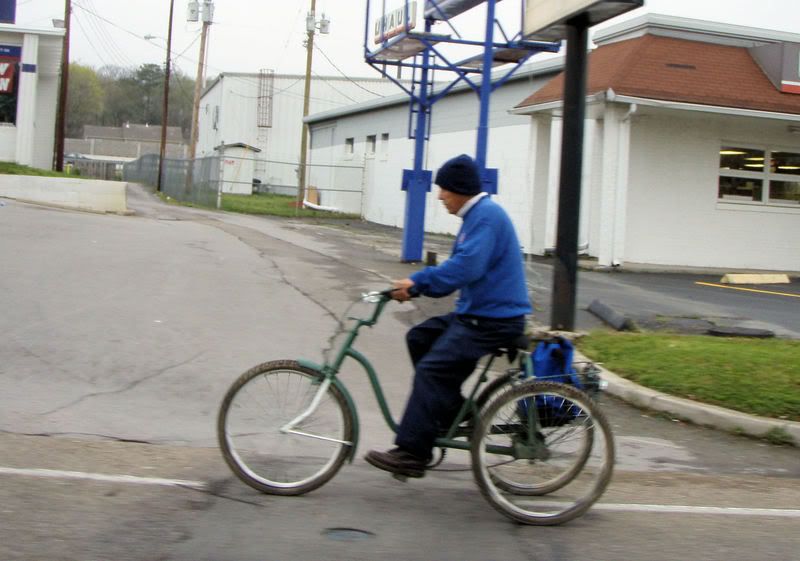 IC King, Knoxville, TN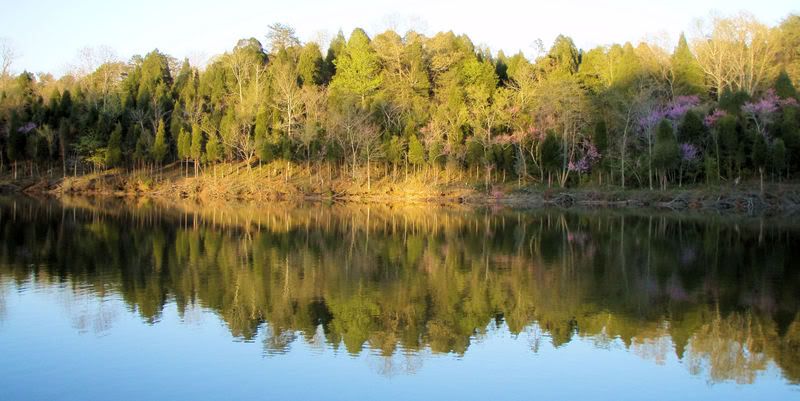 I traveled to Nashville for just one night, and hooked up with
Jut
and
Sharp
for a tour of East Nashville to check out the new pedestrian bridge.
Greenway Bridge in Nashville, over the Cumberland River: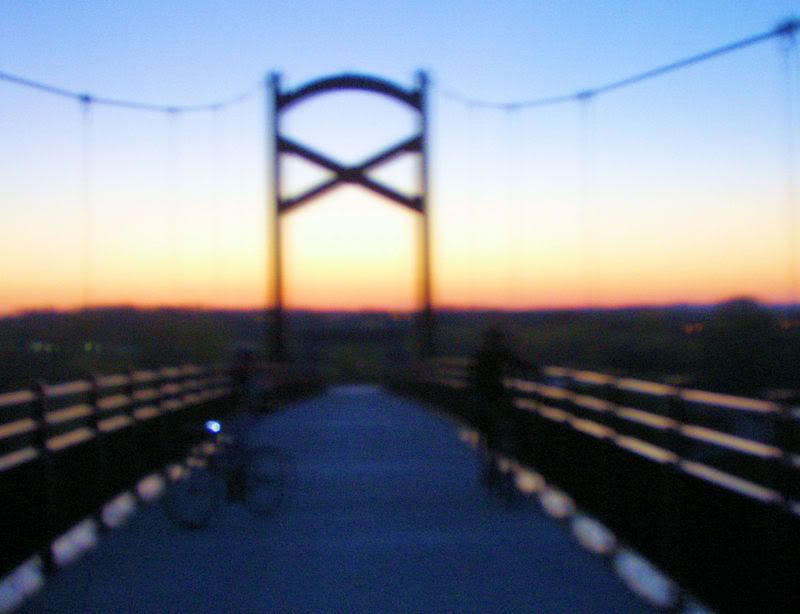 The General Jackson cruises down stream passing under the new pedestrian bridge.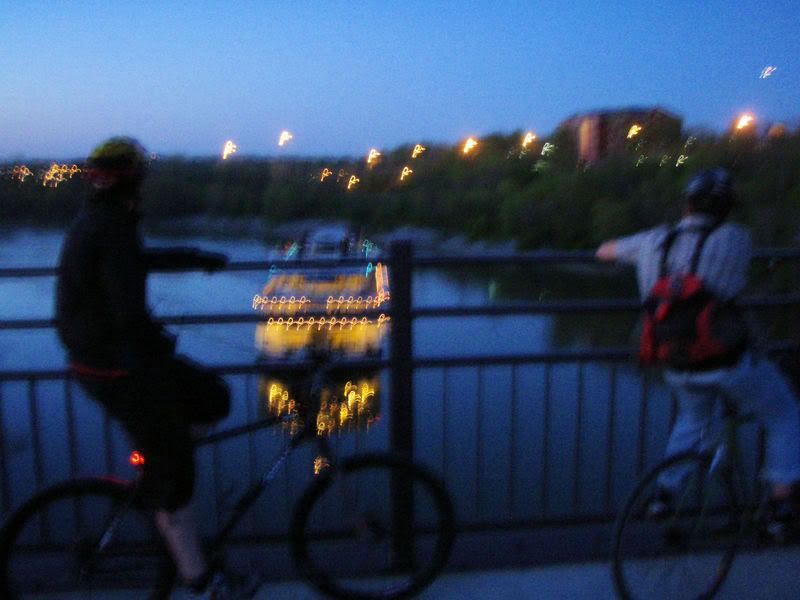 Jut's Franken-bike. This looks like a very bad idea.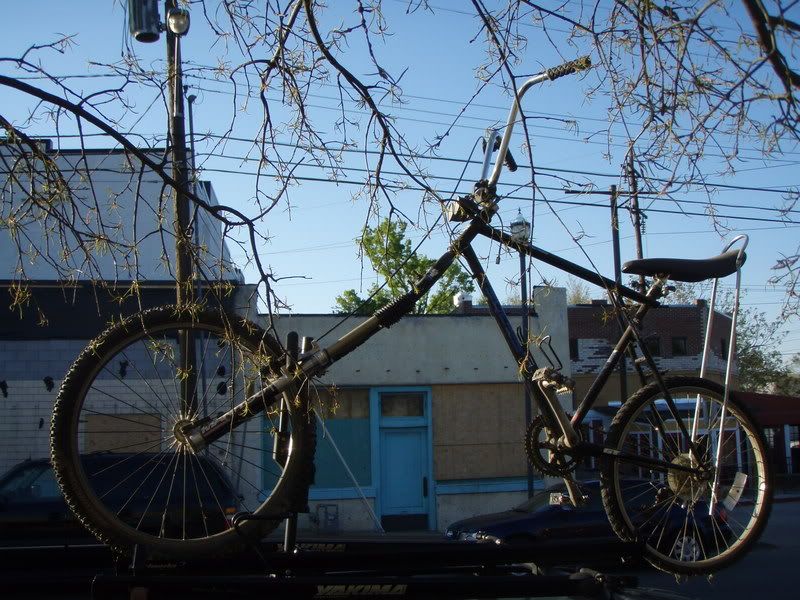 Cell-phone photo over Sundown in the City.
Galactic headlined and came into Knoxville hot after they rocked Nashville with Widespread Panic. The music sounded great on top of the roof. My 7-month-pregnant wife safely scaled the ladder to summit the Nelson household for a great view and awesome sounds of
Galactic
belting out the funk!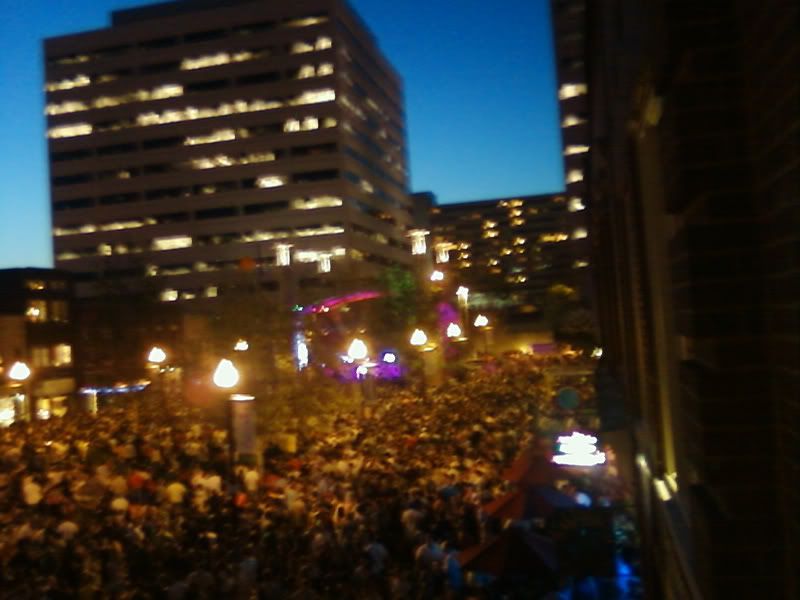 Thanks to Eric and Jody for throwing a great party! I think everyone had a blast, even my wife who enjoyed the Marble Slab ice cream. I enjoyed the
Pale Ale
flowing from the kegs. The roof was on fire!
I probably should got a ride home with my DD, but decided to make the journey home by bike. I was a little tipsy and swerved all the way home, via greenway.
Good luck to those at Cohutta. Looks like rain, which could be good or bad.