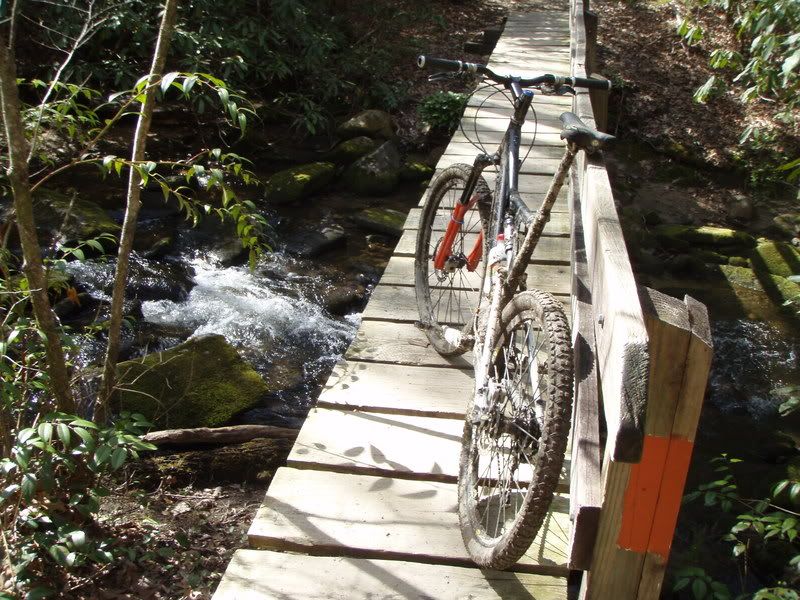 Dodging a Dogwood Winter couldn't have been more sweet. The forecast likely scared away many would-be travelers. Leaving the forest seemingly unattended for the
harvest
-of-a-lifetime. Bold words, but I can back it up.
Saturdays blissful weather put everyone in a mellow mood. Making good time into Asheville, Eric and I made a stop at
Bruisin' Ales
and loaded up on frothy goodness.
We met up with Brian and Jeff in Pisgah Forest and set up camp in a sweet spot
across a big creek
.
We hooked up with DJ and his wife Kate for a mellow-ride and fun-descent on Long Branch -> Cat Gap. Some of the group continued on for a loop on North Slope ( a seasonal trail closing after Tuesday, this week.)
The temperatures dropped throughout the evening, but I never got cold. Big fire and big beers = great sleep in my new 20 degree sleeping bag. I only woke up slightly groggy before the most awesome route in Pisgah... eva'.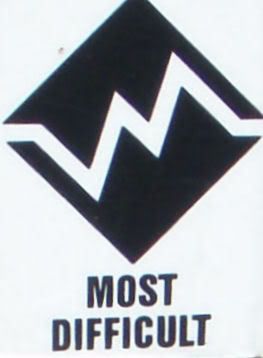 And so, without further ado; The most awesome route in Pisgah is: Point to Point: Laurel Mountain -> Pilot Rock -> 476 -> The Pink Beds -> Club Gap -> Avery Creek -> Clawhammer -> Presley Cove -> Black Mountain.
Three of the best descents in Pisgah. For my money, you can't beat that route.
We had a great group on a beautiful day! Jon, Shawn, John the Britt, Jay, Jen, Chris, Eric, Brian, Jeff and Myself. John is from the UK and this was his first ride ever in the USA. He said it was alot like Scotland, except you didn't ever have to push/hike your bike in Scotland. The trails were graded so that it flowed better.
I'm going to Scotland.Saturday: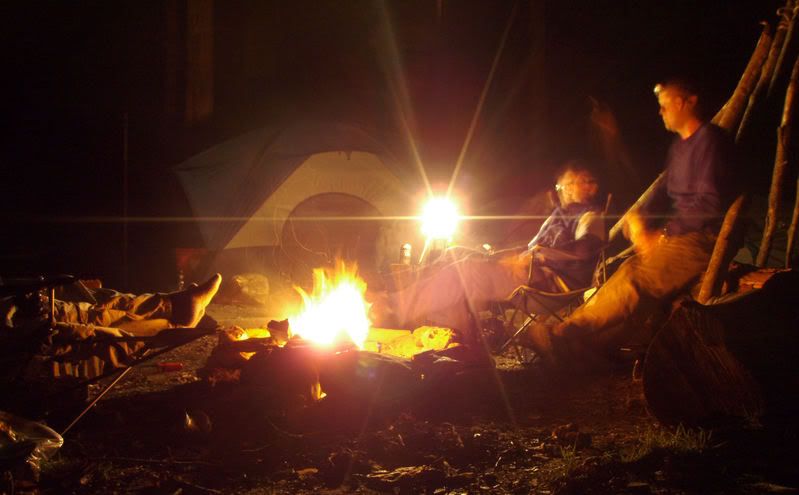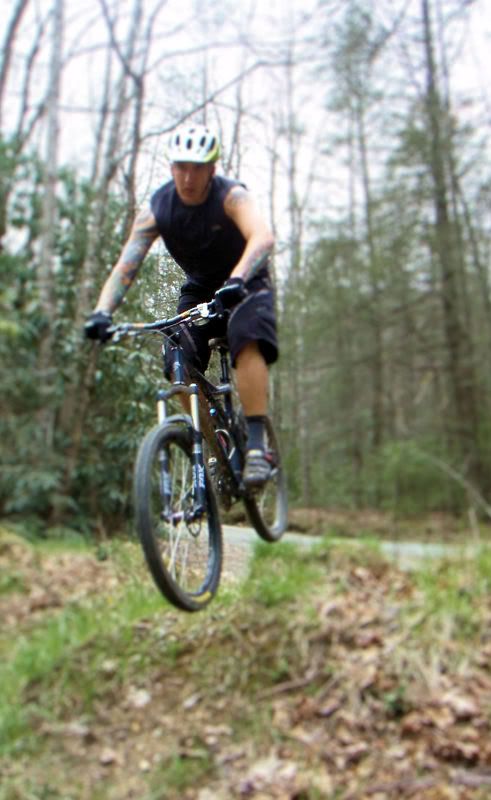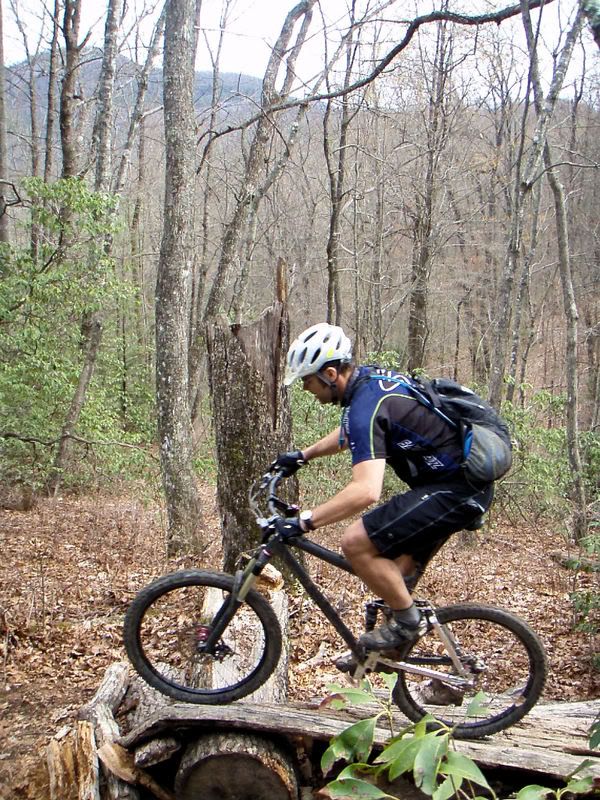 Sunday: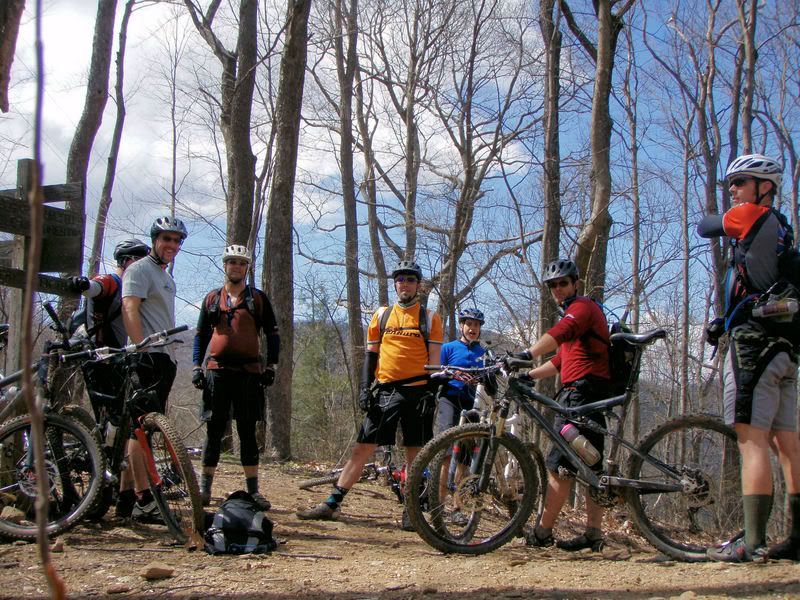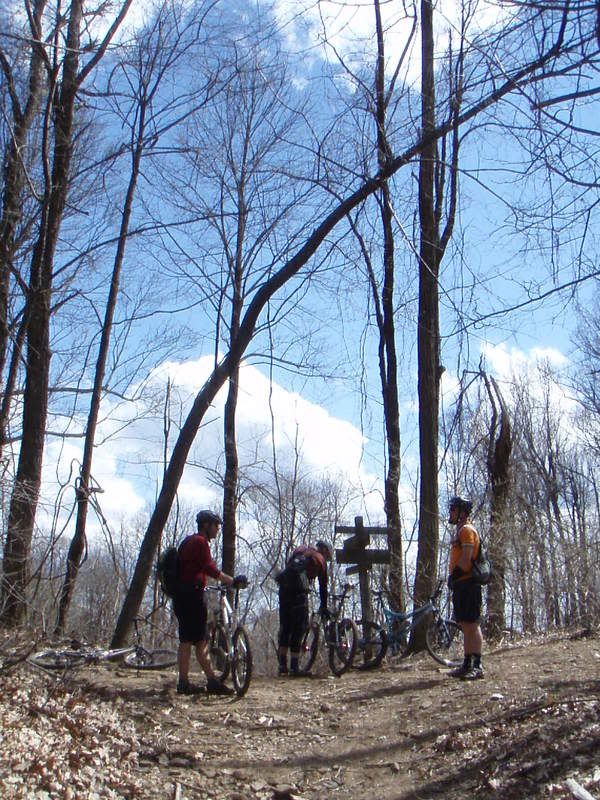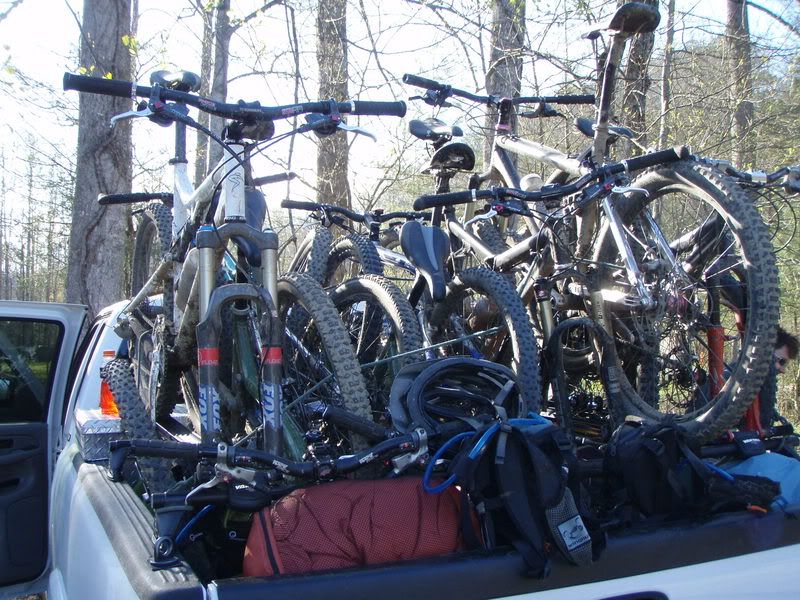 We got a shuttle ride from Fred Sanford. Dyno-Mite!!!
The perfect weekend could have been made entirely too sweet had
this
arrived a day earlier.
1speed Brian had this to say.