On my way through
Tennessee's oldest town, Jonesborough
, I stopped into the
Depot Street Brewery
for a tour. I caught the brewer before he headed out, on a beautiful day, to go ride his mountain bike. The small brewery serves a very local region. I sampled what he had on draft, and I was impressed with his beers. I brought home a sixer of his Southbound Scottish Ale, which was surprisingly light in body for a strong ale. This beer is going in my cooler and heading for Pisgah Forest.
I had celebrated the
first Saturday in May
with the thoroughbreds for 7 years, before coming to East Tennesse and beginning a new tradition of suffering like a Thoroughbred. The usual suspects are are heading for the mountains of Western North Carolina to ride in the
Pisgah Mountain Bike Adventure Race
.
Also, good luck to those heading to the hills of Tennessee for the 12 hours of
Dirt Sweat and Gears
. There is alot of bike racing going down this weekend, and I'm fired up!
Insert in cooler and head for the mountains: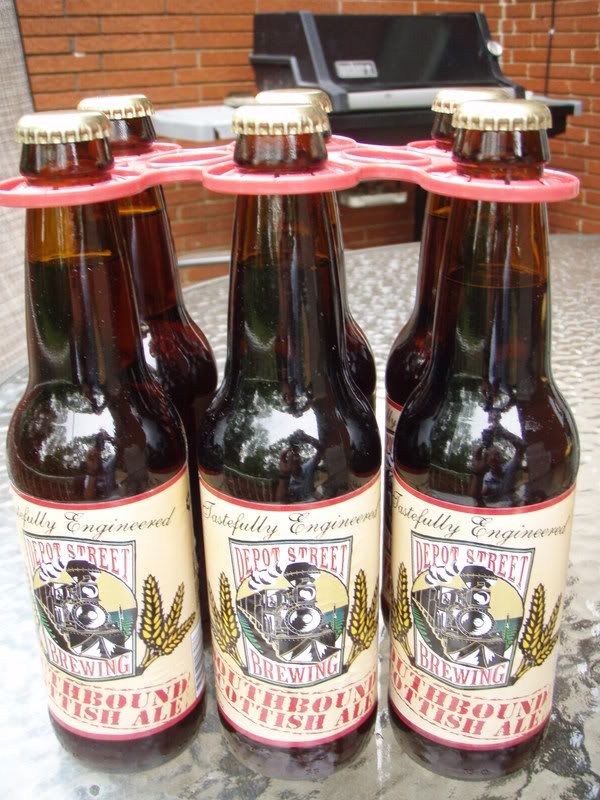 When I made it back to Knoxville-town, there was a package waiting on me, containing some hop rhizomes. Erin and I are getting our garden together, and this year we will be growing some hops.
The Double Pale Ale I brewed has turned out great. Wednesdays are happy hour at the The Back of My Car Bar, found at your local trailhead.
This reminds me of a funny story: My wife, Erin, was telling some people at work about last weekends bike race and how we drank copius amounts of beer. Her co-workers asked "is that what they do when they ride their bikes?" To which my lovely wife had a wealth of hilarious stories from beer-dinking-bike-rides to tell them. So when her boss was leaving the school with screaming kids, she looked over at Erin and said "I need to go for a bike ride."
Now when they want to get a drink, they refer to it as "going for a ride."
Cheers!