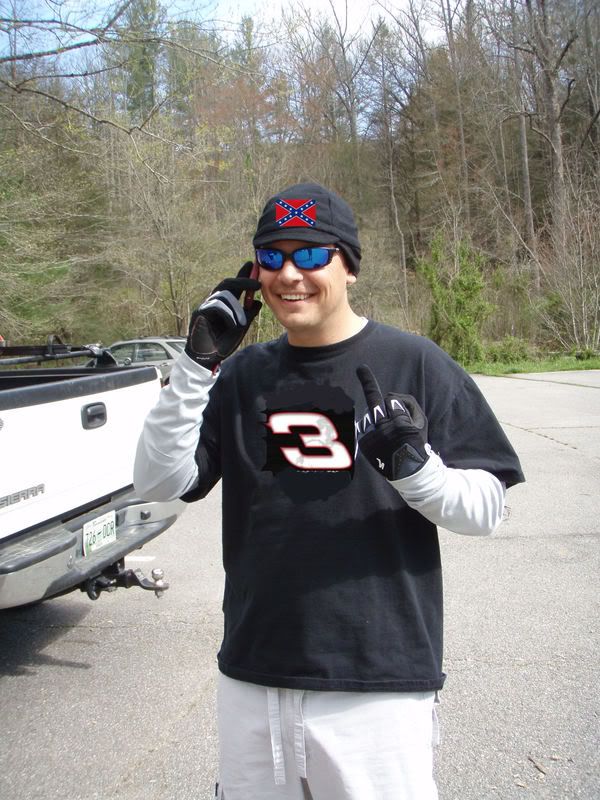 Who shows up drunk for a bike ride, honking and skidding in the gravel? Gets out of the truck with music blaring; yelling obscenities? Kentucky Jeff, that's who. Who takes off into the woods yelling "I feel a major crash coming on." Then gets lost at every turn, and knocks themselves out by hitting a tree? Laying there unconscious, a stranger wakes him and ask if he knows his name: "I'm Kentucky Jeff!"
KY Jeff made it back to the lot for hot dogs and tall-boys. Spits his teeth in his hands and takes a bite! You can see him thinking, I just wish I could be known as "California Jeff."
Haw Ridge; I've had several great rides here latley. Wednesday night weenie ride, early Saturday Morning and Memorial Day afternoon weenie ride.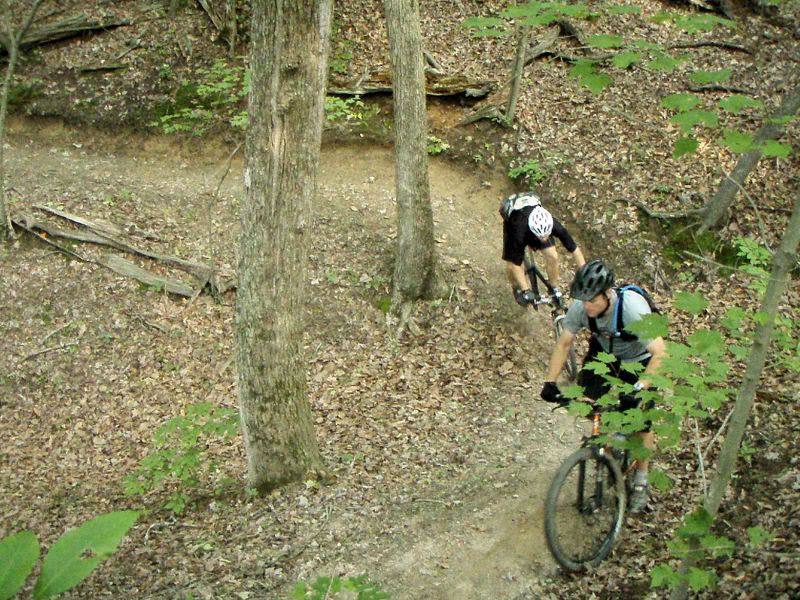 TN Tom; yours truly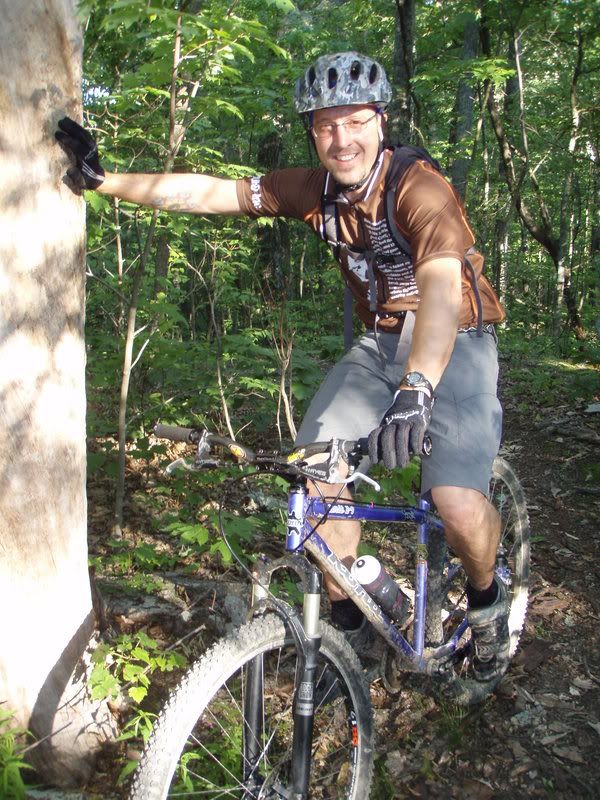 Telico Lake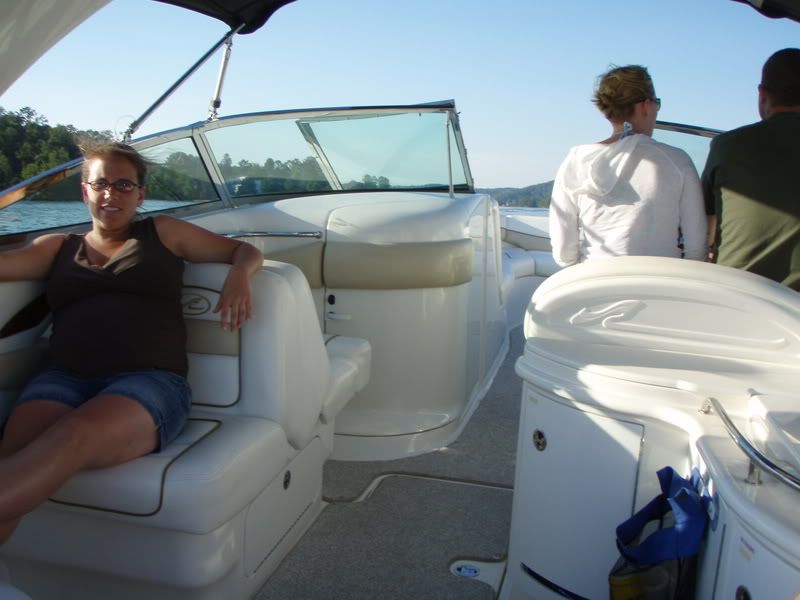 Impending sunset on the lake