Off-Road Assault on Mt. Mitchell
View from Heartbreak Ridge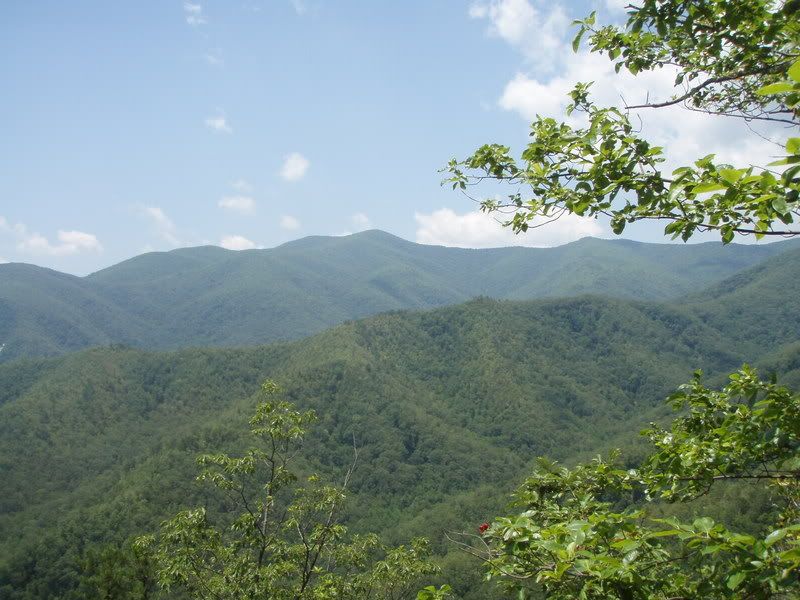 I payed my dues at the Off-Road Assault on Mount Mitchell on Sunday in the blistering summer heat. The intensity of the struggle induced hallucinations at times but mostly just alot of pain.
I rode well on the singletrack and made some great moves on technical climbs, but absolutely killed it going down. I had my wheels over other riders heads at least twice! There was a section on Kitsuma where I was coming up fast on another rider and he got off the bike on the other side of a drop. I came through and boosted it, pulling the bike up and transferred the landing into a corner and stuck it. I heard applaud behind me as I kept going down the mountain.
The pure adrenalin of the downhills will almost wash away the painful memory of the climbs. But not entirely. The downhills are so long, fast and rough that they use as much energy as the climbs.
This years course includded a 5 mile climb out of the Black Mountain Campground, which was ommited last year by staying upon the Blue Ridge Parkway. This added more mileage and more struggle since the five mile climb came after completing the 9 mile climb up Curtis Creek.
All things considered, this was my best ride yet. I finished the 2006 race in 7:59 minutes. The 2007 in 7:30. And this year was 7:34, but considering the longer course, this would be my best time yet.
View of Mt. Mitchell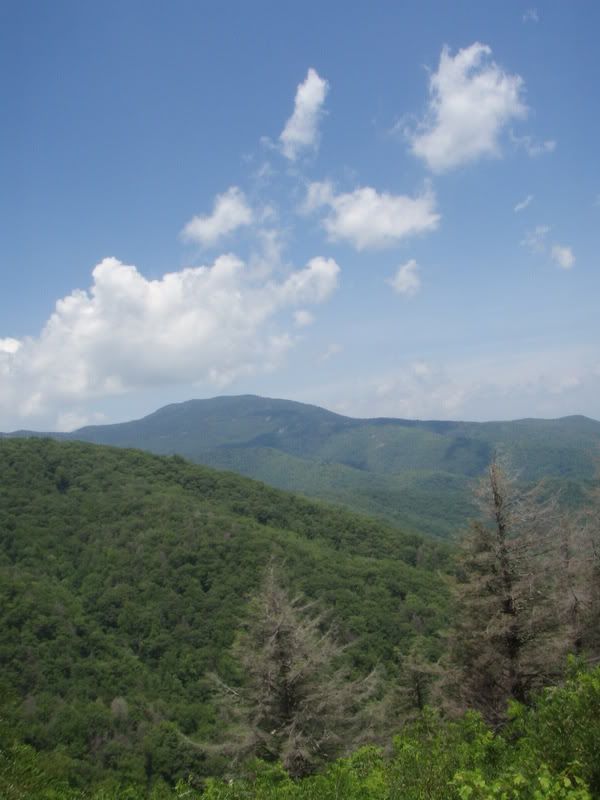 Saturday at Bent Creek
Forgeting how hard the ride would be on Sunday, me and Jonathon had a great day at Bent Creek, Saturday. The prelude to ORAMM was graced with a bear sighting on Green's Lick. I wasn't sure what kind of animal we were rolling up on, but as it ran through the woods, we both realized it was a bear.
Later we saw a large black snake. Jonathon caught it.
The ride finished at the lake and we cooled off and swam.