I met Booker for a Black Friday ride on some trails I have always wanted to check out. It was cold as hell for our early a.m. start, and it never really warmed up.
But after a 4 hour ride, with Hank drifting and bending the corners with us, I was thrilled out. Booker had brought some home-brew, an India Brown that was delicious. Great day in the woods.
Monty Bell->Perimeter Red->Downhill Trail->Moguls->Downhill Extension->Roller Coaster->Goat Path->The Esses->Flume Zoom->Chain Reaction->Backwards->Backwards->Backwards->Flume Zoom->Chain Reaction->Boundry->North Slope->Table Top->Fern Gully->Expressway->Cat Track->Lonesome Blue
Hank aired it out on the jump at Fern Gully: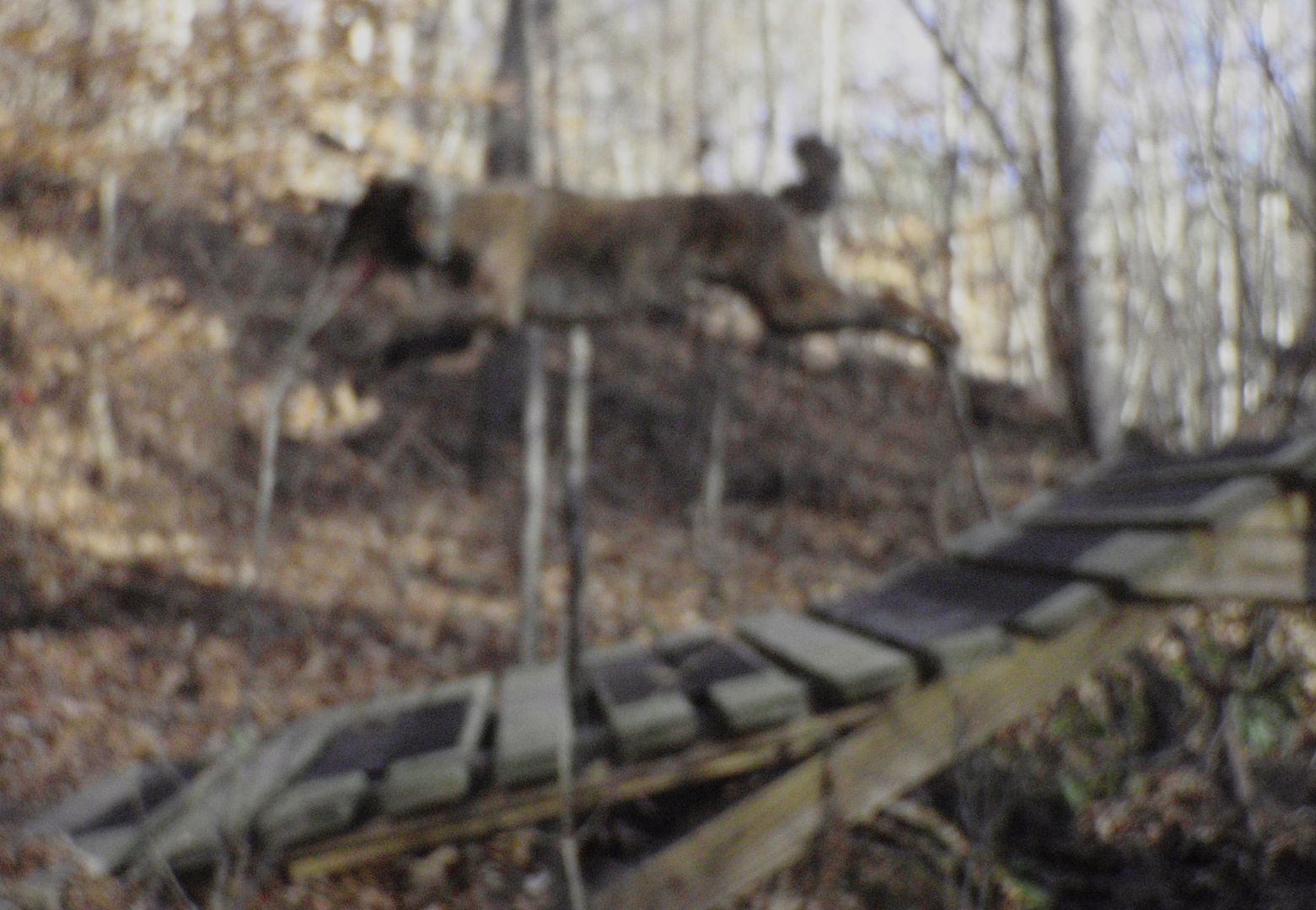 If you are ever west of Nashville, I would check these trails out:
Montgomery Bell
Here are directions to the trailhead:
From Nashville, go out I-40 west and get off at the Pasquo, Pegram, McCrory lane exit (next exit after Bellevue). Go north, to the right. Go about 1 mile to highway 70. Turn left (west). go thru Pegram, and keep on thru White Bluff on 70. About 1.5 miles out of White Bluff, look for Jones Creek Road on the right. Turn right and go past the Boat Factory, and look for trailhead parking lot on the right. Turn right on Bill Duke Rd and then immediately into the parking lot. This is about 20 minutes from the I-40 exit.
For conditions at Hamilton Creek you could call Bike Pedlar 615-885-0881 or check the NMB Trail Conditions Forum
Trail Map