Going fast and taking chances in a rain storm.
I was able to hitch a ride back from Asheville with a few friends who were heading to Pisgah, (Thanks Chris and Jon!) They had planed to ride Laurel Mountain, so I was game. I had my single-speed and time to kill.
The weather was shifting from blue skies to dark clouds, and back again. Any moment could bring thunder, rain and hail; or bright sunshine. At the very top, a dark cloud moved in and the makings of a tornado was bearing down. The winds were blowing hard enough that it felt like it could blow me off the bike. Rain beat down, and we made the descent in a shit storm. I was a little freaked out, but I kept my composure coming down the mountain in the rocks of Laurel Mountain (in the dumping rain.) I kept moving all the way down and was relieved to reach the bottom, but thrilled out from the ride down!
Enjoying the sun on the way up.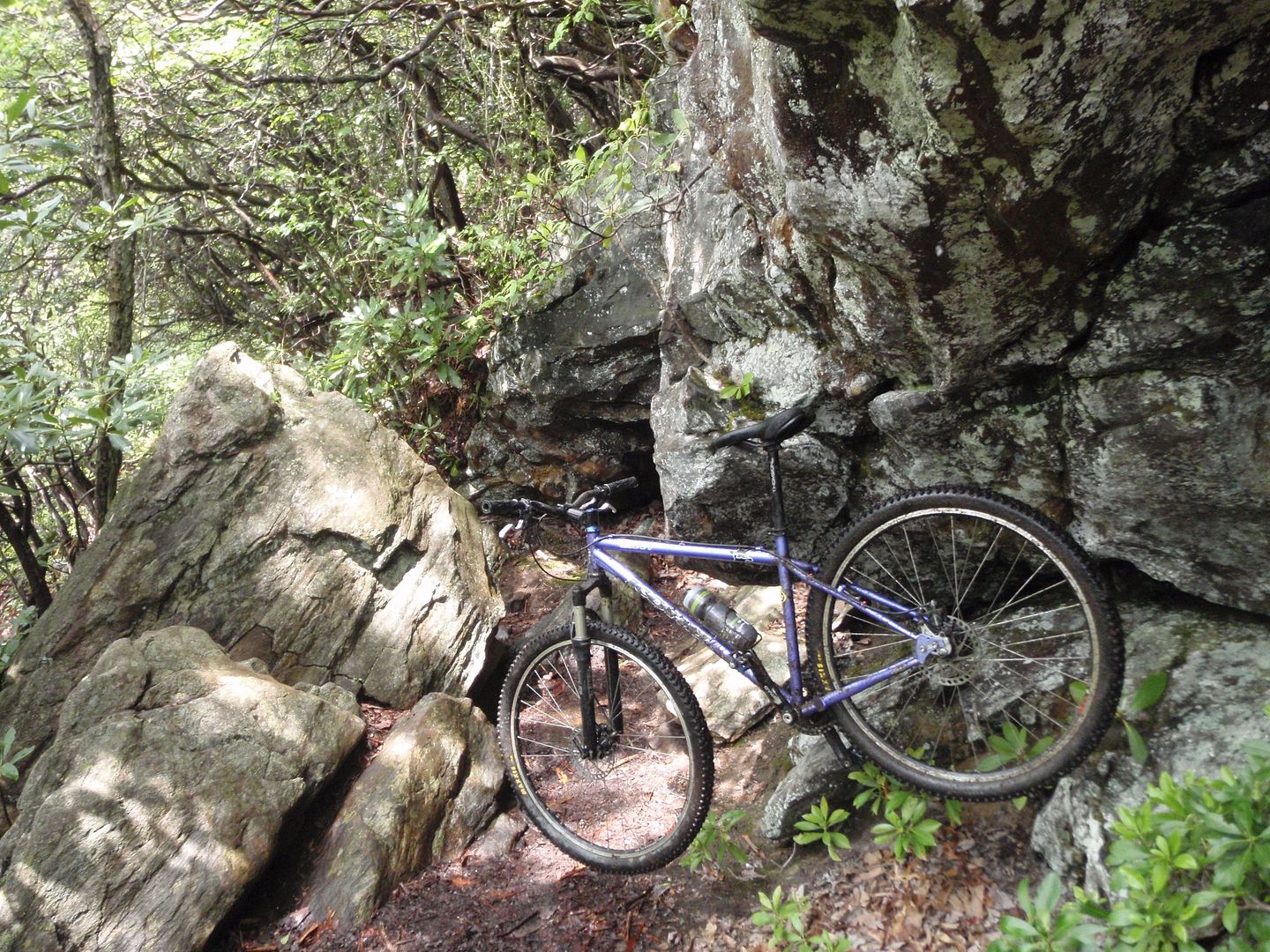 High windy mountain top, just before the rain moved in: