Erin, Macie, Hank and I left town to meet my brother David and Steph-funny and their pup Gordon at Fontana last weekend. We were gloriously out of cell range in the mountains, holed-up in a cabin. Rain daunted us on the way there, but sun shone through at perfect moments.
I woke up early Sunday, aka Mothers day and rode from the cabin to the top of Yellow Creek Mountain with Hank the dog.
Afterwords, I cooked breakfast then we headed back to Big Fat Gap for
another try on Hangover Lead.
We left the gap following the dogs, which proved faulty, as we realized we were following a creeek. So we back-tracked to the trail head and found the trail we had missed. Once we were on the correct trail, it followed a mountain ridge straight-up and rugged. (There are no trail signs here, its true backcountry.)
We forged on for nearly a couple hours, moving slow, and realizing that we were not going to make it to the Hangover before our precious cargo, Macie, would loose interest... we turned around. Unsuccessful in reeaching the promisland of unparralled views on yet another crystal clear day was frustrating, but we had a great day in the woods. I will return agian one day.
Here's some pics:
Lookout Rock, singlespeed assault. It's all downhill from here, nearly 2000' drop from Yellow Creek Mountain to the bottom of Turkey Chute. Me and the dog.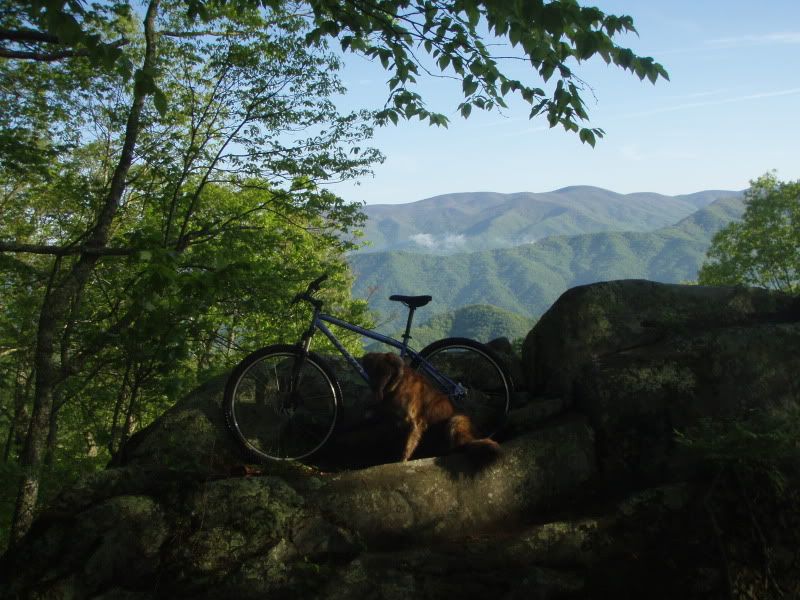 My bro, David, and his girl Steph-Funny.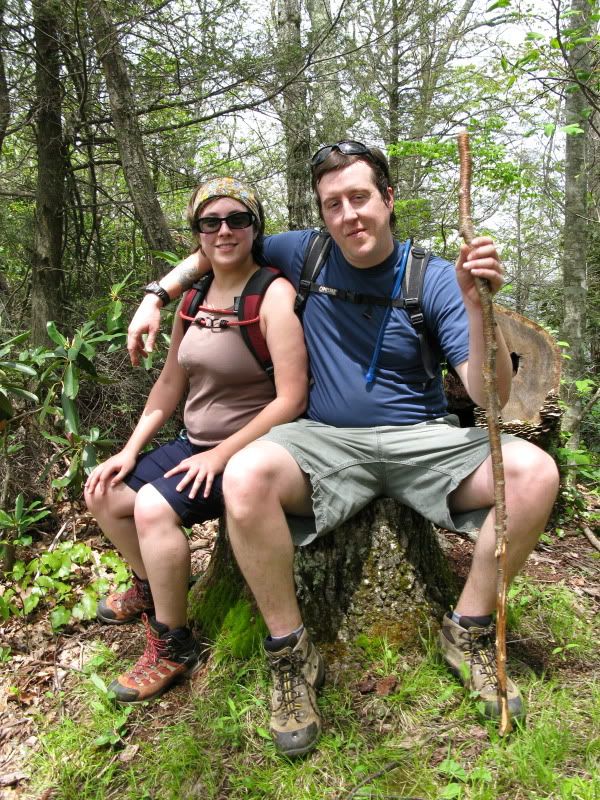 Macie on the hike, lunch break.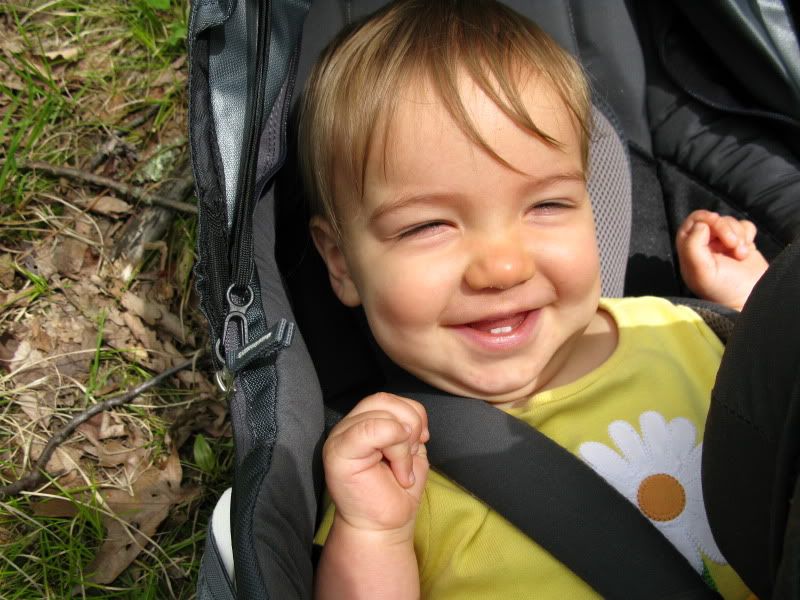 Macie.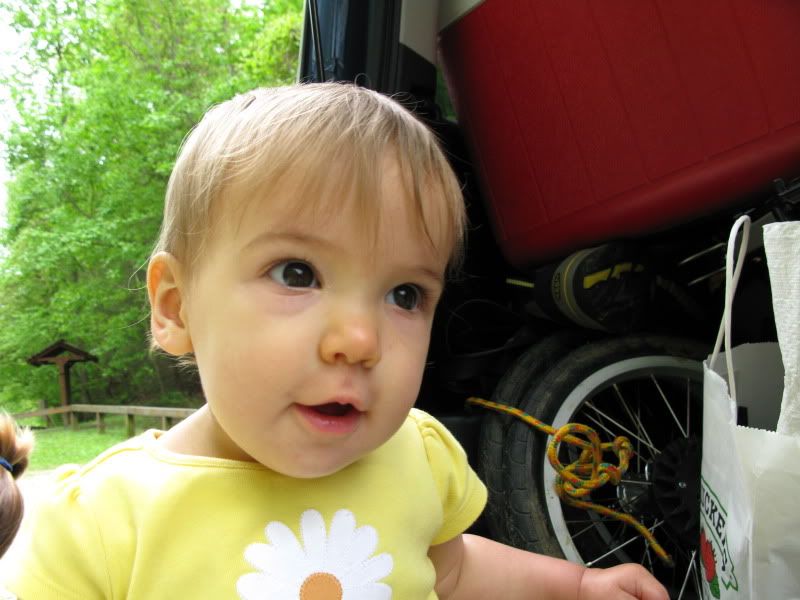 Hank.
Here's a funny story from the hike. Macie has started immitating sounds that we make. So while hiking up a ridge, I was breathing hard and making some noises while hiking. She's riding on my back making the same noises as I climb the ridge, it was addorable. She's so much fun.